business
10 information about the localization of the automotive tire industry with global expertise.. Get to know them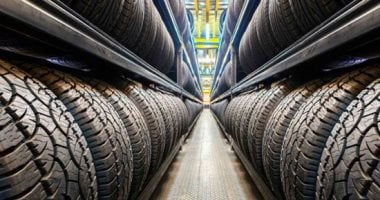 The government seeks to localize the technology of manufacturing car tires, by launching one or more projects to manufacture them locally with international expertise, under the slogan "Made in Egypt", to produce about 7.5 million tires annually, by launching a new factory and developing and renovating the transportation and engineering plant in Alexandria. Learn the details.
1- Egypt seeks to be a regional center for the manufacture of auto tires, to achieve self-sufficiency for the Egyptian market, in accordance with international quality standards, and also to open new markets for export to African and Arab countries.
2- The Holding Company for Chemical Industries is still studying the implementation of the important project in cooperation between the transportation and engineering company specialized in the industry and its affiliates, and an international company.
3- The new factory will provide imports worth $2 billion annually, and 4 million tires can be produced annually, which will be increased in later stages to 5 million tires. According to the plan, the project includes 5 types of tires, including passenger, transport, buses, agricultural equipment, tractors, small motorcycles, and others.
4 – There are talks with many companies to bring in a partner and have a global brand with the revival of the transportation and engineering plant or the launch of a new project in the Amiriya region.
5 – Manufacture of car tires in Egypt, through one or more factories, to reduce the import bill and increase exports.
6- The Ministry of Business Sector presented the project to the Industry Localization Initiative.
7- Transportation and engineering has great experience through the historical brand "Esr", which used to manufacture tires for all Egyptian vehicles in the past years.
8- Historically, the Transportation and Engineering Company was established in 1946 as an engineering industries company in the field of transportation. The company started the activity of producing car tires in 1956 under the trade name Eagle.
9 – The company has become specialized in the production of tires for all types of vehicles (riding, passenger, semi-truck, buses, transport, trailers, agricultural, bicycles, motorcycles).
10 The company needs about $6 million only to modernize its factories and produce transport tires.