lastests post
"100 million with you, Sisi" continues to top the list of "Twitter" trends
The hashtag continued, "100 million with you, Sisi", topped the list of Twitter trends in Egypt, with tens of thousands of tweets in which Egyptians expressed their love and support for President Abdel Fattah El-Sisi, praising the development process and the advancement of the country and not paying attention to personal interests, stressing their pride in President El-Sisi's keenness on the interests of The homeland and the citizen in the first place, even if his decisions come at the expense of his credit and popularity with the citizens, as long as these decisions bring their results in their favour.
One of the bloggers said via the hashtag: "100 million Egyptians and twice their weakness among the Arabs support President Sisi, the builder of the renaissance of the new Egypt." Another said: "100 million with you, Sisi, and in your back, and everyone must understand that the devaluation of the Egyptian pound is a natural need against the dollar and the crisis." This is international, not on Egypt, but look at the euro and how to sign it, and the country has projects that are working, Egypt will rise again on its feet."
While another citizen tweeted: "100 million is with you, Sisi, and before them, God willing, the Lord of the worlds is with you." Another said: "Our Lord makes him good for the nation." Another blog said: "The challenge: the choice between monopolizing the balance of people's love for the president for his favour, or employing him for the benefit of the state." His Excellency the President chose his popularity for the benefit of Egypt and not for a personal interest. He preferred construction and development over his popularity with the people.

Tweets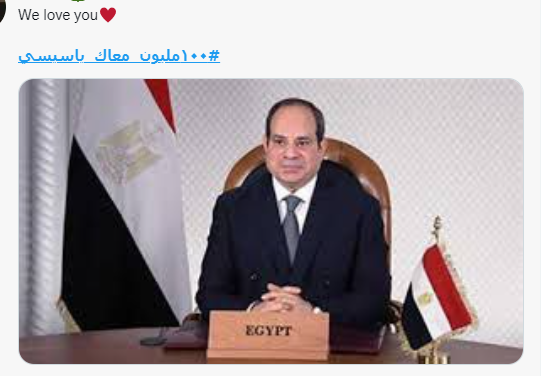 hashtag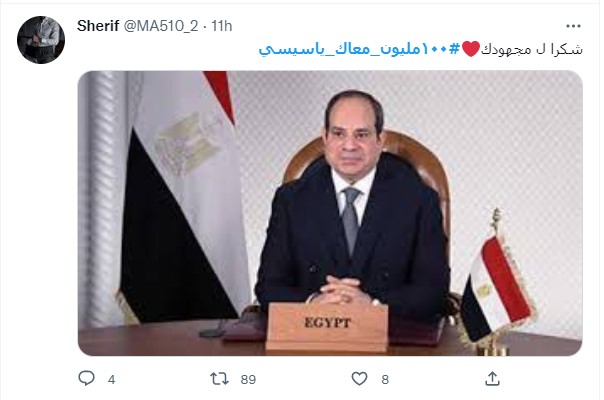 posts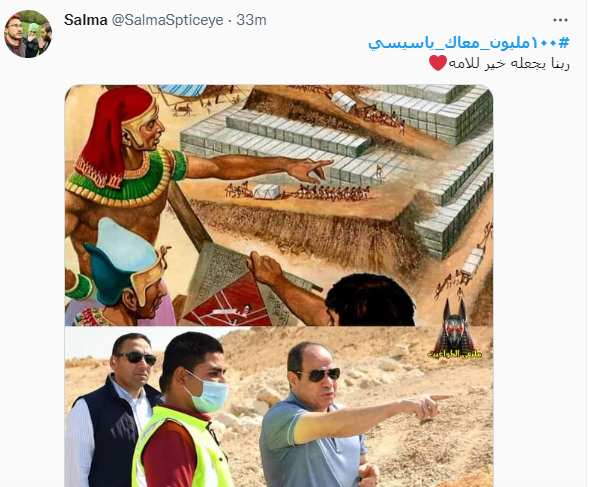 Twitter Tweets