business
14 million housing units.. The national project to deliver gas to homes x 8 information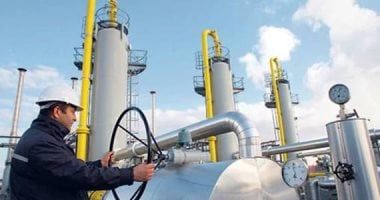 In continuation of the efforts of the petroleum sector in implementing the national project to deliver natural gas to homes in line with the state's policy to create a kind of social justice, especially for the governorates and regions most in need, and to reduce citizens' troubles in obtaining butane gas cylinders, the use of natural gas has been expanded as a substitute for butane, according to the following The most important information was as follows.
1- For the fourth year in a row, gas is delivered to between 1.1-1.2 million housing units annually.
2- Equivalent to about 19 million butane gas cylinders that were replaced and saved as a result of gas delivery during the year 2022.
3- Which led to the reduction of subsidies directed to butane gas.
4- Bringing the total number of housing units to which gas has been connected to about 14 million housing units at the level of the governorates of the Republic since the start of the activity until the end of December 2022.
5-Natural gas was also delivered to 200 new areas that natural gas will enter for the first time during the year 2022.
6-Natural gas was also delivered to 1,825 commercial consumers and 124 factories.
7- Within the framework of the commitment of the Ministry of Petroleum and Mineral Resources to implement the objectives of the initiatives and presidential assignments, the most important of which is the (decent life) initiative to develop the villages of the Egyptian countryside and the most needy villages and hamlets, gas has been delivered to 185 villages since the beginning of the project and so far serving about 620 thousand customers.
8- Work began during the year to extend underground gas networks to 700 villages, in addition to 534 villages included in the governmental sewage plan. They will be connected to natural gas in conjunction with the implementation of household sewage connections.
Egypt achieved a record number of natural gas exports, reaching 8 million tons during 2022, compared to about 7 million tons the previous year. The value of natural gas exported during the year amounted to about $8.4 billion, compared to about $3.5.3 billion during 2021, i.e. an increase. 171% from 2021, due to the increase in global liquefied natural gas export prices