business
16.3% increase in the number of ships transiting the Suez Canal last November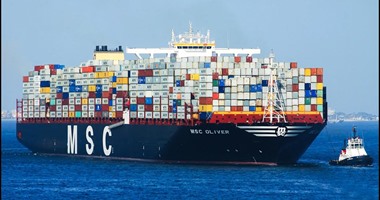 The data of the Central Agency for Public Mobilization and Statistics showed the development of the number of ships transiting the Suez Canal last November, as the total number of ships reached about 2171 ships, while it was about 1866 ships in November 2021, with an increase of about 305 ships and an increase of about 16.3%. .
The agency's data said that the ships that crossed during that period were distributed among oil tankers, which amounted to about 626 oil tankers last November, compared to 445 ships in the same month in 2021, an increase of about 181 ships, while the number of other ships transiting reached about 1545 ships in Last November, compared to 1421 ships in the same month in 2021, an increase of 124 ships.
The Suez Canal recorded record revenues of about 17.3 billion pounds last November, up from 9 billion pounds in the corresponding month of 2021, an increase of about 8.3 billion pounds..
The revenues of last November are the highest in a year, from November 2021 to November 2022, according to the development of the channel's revenues, which was monitored by the statistics agency's data..
The Suez Canal recorded revenues of 14.3 billion pounds, last October, up from 13.3 billion pounds in October 2021, an increase of one billion pounds, as it increased by about 5.6 billion pounds over the corresponding October revenues last year 2021. Last August, about 14.2 billion pounds.