technology
3 reasons for you to install iOS 16.3 on iPhone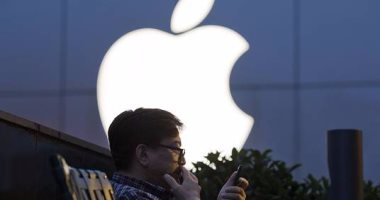 Apple launched the iOS 16.3 version, which introduces a set of new features in addition to fixing 13 security problems in iPhone phones, some of which are serious, nearly a month after the release of iOS 16.2, according to aitnews.
As usual, Apple does not provide many details about security fixes in iOS 16.3 to avoid attackers getting more information they need to carry out attacks, and to give time for as many people as possible to update their iPhones.
Here are 3 reasons why you should install iOS 16.3 on your iPhone:
1- iOS 16.3 includes fixing 13 security issues:
Among the issues that Apple fixed in iOS 16.3; Three issues with the webkit engine that runs Apple's Safari browser, and three at the kernel level, according to Apple's support page.
None of the vulnerabilities that Apple fixed in iOS 16.3 have been used in real-world attacks, but security experts warn that they could pose a significant risk to iPhone users because hackers could exploit them to take over users' phones.
"Like many previous updates, some vulnerabilities can be linked together for full device access, so it's best to install the update as soon as possible," says Sean Wright, an independent security researcher.
2- Fix the problem of horizontal lines appearing on the iPhone 14 Pro Max screen:
The iOS 16.3 version also fixes many problems that have affected some iPhone phones over the past few weeks, including: the problem of horizontal lines appearing temporarily on the iPhone 14 Pro Max screen and the problem of the lock screen and its widget.
Apple acknowledged the problem in an internal memo last week, and did not explain the cause of the problem or the number of iPhone 14 Pro Max phones affected, but the fix indicates that it is a software problem, not a defect in the phone, as installing iOS 16.3 will solve it.
at the same time; Apple released iOS 12.5.7 for iPhones running iOS 12 to fix a security issue that had already been exploited, and released iOS 15.7.3, also for iPhones that are not eligible for iOS 16.
3- Take advantage of the security keys feature:
In iOS 16.3, Apple introduced a new feature, Apple ID security keys that allow users to strengthen their account security by requiring a physical security key as part of two-factor authentication during the sign-in process to new devices to protect against phishing attacks.
A security key is a small external device that looks like a USB flash drive and supports Near Field Communication (NFC) for wireless use. Some keys come with Lightning, USB-C, or USB-A ports for direct connection to iPhones, iPads, and Macs.
Apple says: "Security Keys (Apple ID) are an optional advanced security feature designed for people who want additional protection from targeted attacks, such as: phishing or social engineering scams."
How to update your iPhone to iOS 16.3:
Before you start installing the update on your phone, you should make sure that you save a new backup copy of your data in order to avoid anything unexpected happening. Also, make sure that the phone is connected to the charger and to the Internet via Wi-Fi.
by default; Your iPhone should automatically back up data every time you connect it to a charger and Wi-Fi at night, but this only happens if you have the automatic backup feature turned on.
If this feature is not enabled, you can save a backup copy manually through the following steps:
Make sure you have enough iCloud storage before you start saving the backup.
Go to Settings on the iPhone.
Click on your name, then click on the (iCloud) option.
Click on iCloud Backup.
Click on the option (Backup Now), and make sure that there is a strong connection to the Wi-Fi network until the process is completed.
After you've made a fresh backup of your data, you can follow these steps to install the latest version of iOS on your phone:
Go to Settings on your iPhone.
Click on the General option.
Click on the Software Update (operating system update) option. If there is a new update, you will most likely see a notification stating that it is ready. Click on the Download and install option.
Agree to the Terms of Service and iOS 16.3 will be installed on your phone, this can only take a few minutes.