business
37% percentage of completion of dredging works in Lake Bardawil and the start of developing the western sluice of the lake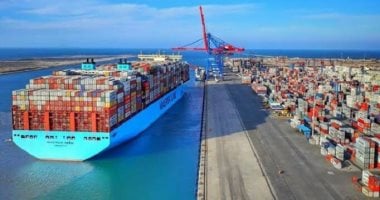 In implementation of the directives of President Abdel Fattah El-Sisi, President of the Republic, to restore the vital role of the Egyptian lakes, the Suez Canal Authority is carrying out dredging works in Bardawil Lake through the Canal Ports Company, one of the authority's subsidiaries, as part of the efforts to develop the lake in North Sinai Governorate, to increase the area exploited for fishing in the lake and increase its productivity.
The area of ​​Lake Bardawil is 165,000 acres, with a coastline length of 92 kilometers, with a maximum width of 22 kilometers, with an average depth of 1.5 meters. October 6, west of Bir al-Abd, in addition to dredging some radial channels inside the lake with depths of up to 3 meters and a width of 50 meters, aiming to increase the area used for fishing operations to increase the lake's fish production and improve its quality.
According to reports, the percentage of completion of dredging works in the project has reached 37%, and it is intended to reach a total dredging output of 36 million cubic meters by the end of this year.
The Suez Canal Authority has also started work on developing and dredging Bogaz No. (1) with the aim of reducing the salinity of the western side of the lake, allowing the biological diversity of aquatic organisms within the first phase of implementing the Sinai Bardawil initiative to increase the lake's fish production from 4 thousand tons to 11 thousand tons and restoring order. environment in the region.