business
4 goals for the second phase of the economic reform program, most notably a growth rate above 5%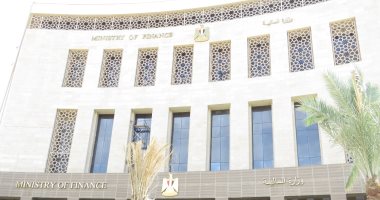 The government is working on implementing the second phase of the national economic reform programme. With the aim of maintaining the stability of economic conditions, dealing with the negative effects of the Corona pandemic, and the violent economic challenges the world and Egypt are going through during the current period, and maintaining the sustainability of macroeconomic indicators, the second phase of the program aims to:
1- Continuing to maintain fiscal discipline, reduce the budget deficit to within 5% of GDP, and achieve a permanent primary surplus within the limits of more than 2% of GDP, which contributes to reducing debt levels, achieving financial and economic stability for the state's general budget, and ensuring financial security for current generations. and futuristic.
2- The return of the downward trajectory of the government indebtedness ratio to the GDP, starting from the fiscal year 2023/2024, with the aim of reducing indebtedness to less than 80% of GDP at the end of June 2027.
3- Continuing efforts to reduce the cost of borrowing and servicing government debt, so that the debt servicing bill of budgetary agencies reaches 6.5% of GDP during the fiscal year 2026/2027, compared to about 7.6% in the fiscal year 2022/2023 budget, which reduces the interest rate for total budget expenditures to less than 30%. Compared to a target of 33.4% in the fiscal year 2022/2023.
4- Extending the life of the debt of the budgetary bodies to approach 5 years in the medium term instead of 3 years currently in order to reduce pressure on the need for rapid financing, which requires reducing the issuance of bills (short-term instruments) and replacing them with the issuance of various medium and long-term government bonds (this requires an increase in demand for them targeting new debt instruments; To expand the investor base and attract additional liquidity to the government securities market to reduce the cost of debt.
The second phase of the national economic reform program aims to achieve a high, balanced and sustainable growth path driven by a larger and pivotal role for the private sector, provided that this is accompanied by the creation of sufficient and decent job opportunities, especially for young graduates entering the labor market every year, and targeting support for promising sectors with high added value. Through the structural reforms program, as well as completing a system to improve the governance and efficiency of management and use of state assets and resources.