business
40 billion pounds for decent life projects in "Sohag" .. Learn the details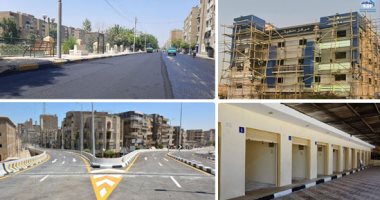 Sohag Governorate acquires the largest share of the presidential initiative "A decent life" for the development of Egyptian villages. The initiative's projects are being implemented in 7 centers in Sohag, which represents about 13% of the total number of 52 centers in the first phase. These centers include 181 villages in the governorate out of a total of 1477. A village, and 2.5 million citizens in the governorate will benefit from this project in the first phase, out of a total of 18 million nationwide, and they are the beneficiaries in the first phase of the "Decent Life" initiative.
According to official data, 2,656 major projects are being implemented in Sohag Governorate, at a cost of approximately 37 billion pounds, in addition to projects that were implemented in the preliminary stage for a decent life, the cost of which amounted to 330 million pounds, that is, we are approaching 40 billion pounds only for Sohag Governorate within the "Decent Life" initiative. .
The projects of the "Decent Life" initiative in Sohag governorate include schools, whether primary, secondary or technical, health units that are implemented at the highest level, governmental and agricultural complexes to provide services, youth and sports centers, and 150 post offices have been implemented at the level of Sohag governorate, and 181 projects have been implemented. sanitation, in addition to the construction of 8 new treatment plants, the implementation of 37 drinking water projects, 144 others are under implementation, and 18 new purification plants, including irrigation projects and lining canals, as there are 96 projects under implementation at the level of Sohag governorate in this regard.
Small projects are also financed in the villages and governorates of the Republic, and the necessary financing is provided for those villages, especially for Egyptian women, so that they have job opportunities, as the number of small loans granted in Sohag governorate amounted to 1.1 billion pounds, which provided 77 thousand direct job opportunities, in addition to other opportunities. The indirect work provided by the "decent life" projects for the people of the governorate. In addition, the cash support in Sohag within the "Solidarity and Dignity" program has reached, since January 2015, up to 11.5 billion pounds, for about 324.5 thousand families in Sohag Governorate, equivalent to more than a quarter. families in Sohag.