business
5 industry strategy information scheduled to be released this year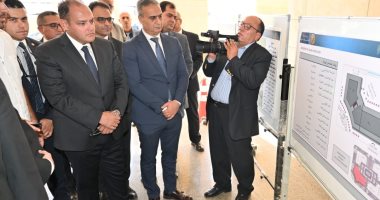 Eng. Ahmed Samir, Minister of Trade and Industry, announced that the National Strategy for Industrial Development (2022-2023/2026-2027) prepared by the Ministry will be launched in early 2023. Below is the most important information about the industry strategy.
The industry strategy aims to achieve 5 primary objectives
The national strategy for industry aims to achieve 8% of the industrial growth rate
Increasing the share of industry in the GDP to 20%
Expanding the transition towards green industries and the circular economy in order to achieve the desired goal of the Egyptian state represented in achieving exports of about $100 billion.
The Minister of Industry said that the strategy also aims to raise the efficiency of operating the existing industrial complexes and direct them to the targeted industries to replace imports, through several mechanisms, including facilitating procedures, providing the necessary financing mechanisms and tools for investors on concessional terms, and opening channels of direct communication with investors to find out the challenges and speed up work on them. Clear it with the relevant authorities.
Samir added that the strategy seeks to attract investments to deepen the industry, by targeting priority industrial sectors in which Egypt has a manufacturing base, opportunities and competitive advantages at the regional and global levels, by providing an integrated package of incentives and technical support, in line with the needs of each industrial sector.