business
7 letters from the Minister of Public Business Sector about the Trade Bridges Project.. Get to know them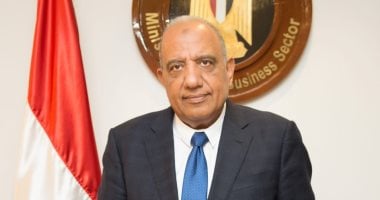 Dr. Eng. Mahmoud Esmat, Minister of Public Business Sector, affirmed that the renaissance of the major industrial countries was based on small, medium and even micro industries, and the Ministry of Public Business Sector is well aware of the importance and value of these industries in serving the national economy..
During his visit to the Arab Exhibition for Productive Families, which is held under the auspices of President Abdel Fattah El-Sisi, the minister indicated that the ministry adopts a policy of economic empowerment in cooperation with various state agencies, and while we live in an era of progress and technological digital transformation, learn about the minister's messages about the bridges project.
1- The Ministry has joined a number of its affiliated foreign trade companies under the name of "Jusour" Company.
2 – An Egyptian platform has been established that includes an electronic catalog to serve producers, manufacturers and importers.
3 – Branches in Africa, Europe and Arab countries have been developed with the latest marketing methods for products in line with the policy of increasing exports as a national goal and reaching $100 billion annually. .
4 – There is communication with all export associations and councils and relevant parties through the Jusoor platform.
5 – The project provides several means to reach the consumer, easy access to information, and even the possibility of targeting markets and products through the possibility of measurement, follow-up and various means of analysis..
6 – Developing the use of marketing through various social media in all markets and targeting people of various ages through the electronic catalog and the "Jussoor" platform".
7 – Jusoor Company provides services such as means of transportation, logistics, export services and financing. This will have a significant impact on improving the overall picture of the growth of distinguished industries, and that the Ministry will continue to provide technical support to small and medium enterprises and productive family projects through subsidiaries in various industrial sectors.