business
7 messages from the Minister of International Cooperation at the conclusion of the Davos Forum in Switzerland.. Get to know them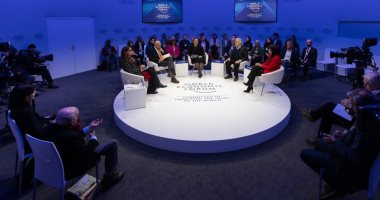 At the end of her participation in the "Davos 2023" forum, Dr. Rania Al-Mashat, Minister of International Cooperation, participated in a discussion session on how to stimulate development financing, and explore a new framework for multilateral cooperation, in order to bridge the financing gap for development and stimulate private investment, learn about 7 messages she launched Minister at the end of the forum.
1 – The world is going through unprecedented challenges, which require immediate action at the level of strengthening multilateral cooperation, to overcome these challenges, and to reach effective solutions to preserve the gains of development and accelerate progress towards implementing the 2030 Sustainable Development Goals.
2 – The need to work to mobilize financing to implement the global development agenda, and to bridge the funding gap, which was recording about $3.9 trillion in 2020 and is greatly exacerbated by the repercussions of the Corona pandemic and the successive challenges facing the world..
3 – The importance of expanding adaptation efforts and mitigating the repercussions of climate change, promoting investments in flexible infrastructure, and making joint efforts to reduce losses and damages that may result from climate changes and their repercussions on different countries.
4- Egypt has already started development and climate action since 2014 and is currently working in light of the National Climate Change Strategy 2050 and the Nationally Determined Contributions Nationally determined contributionsTo achieve the green transition through specific projects in all priority sectors.
5 – We launched the national platform for green projects, the "Novi" program, the axis of linkage between water, food and energy projects, which includes 9 priority projects in these sectors.
6- It aims to attract climate investments, blended financing, and debt swaps worth $14.7 billion.
7 – It will become a regional and international model based on a common approach and national priorities for mobilizing climate finance and stimulating the participation of the private sector in climate investment, pointing out that the program enhances the national development vision and is consistent with climate goals..