business
A boom in the telecommunications sector in Egypt thanks to digital transformation.. Infographic
The Ministry of Communications and Information Technology, headed by Dr. Amr Talaat, succeeded in achieving a breakthrough in various sector indicators thanks to the state's plan for digital transformation, after implementing a large number of national projects with investments amounting to 50 billion pounds. The figures reveal the growth achieved in communication indicators.
1- Increasing the growth rate of the communications and information technology sector by 16.3% in the fiscal year 2021/2022 to become the highest growth among the state sectors.
2- The growth of the volume of digital exports to reach $4.9 billion in 2021/2022, compared to $3.6 billion in 2018/2019.
3- The increase in the volume of foreign investments in startups in the ICT sector from $190 million in 2020 to $490 million in 2021.
4- The number of trainees and the technical training budget has doubled over the past years to reach a target of 225 thousand trainees with a budget of 1.3 billion pounds in the current fiscal year, compared to 4 thousand trainees with a budget of 50 million pounds in 2018.
5- The number of workers in the telecommunications sector increased from 256 thousand workers in 2018/2019 to 340,000 workers in the last fiscal year.
6- Increasing the technological innovation centers from 3 centers to 30 centers through the dissemination of Egypt's digital innovation centers in all governorates with total investments of 402 billion pounds.
7- Contracting with 27 local and international companies specialized in designing electronics and integrated programs to be present in one center in the Knowledge City in the New Administrative Capital.
8- Increasing the number of mobile towers that were built from 1200 towers in 2020 to 2300 towers in 2021, and it aims to build 2850 towers during the current year, of which 2389 towers.
9- Providing frequencies for companies providing mobile services, with investments of $2 billion.
10- The average internet speed in Egypt doubled to reach 45 Mbit/s compared to an average speed of 5.6 Mbit/s in mid-2018, and 7 Mbit/s at the end of 2018.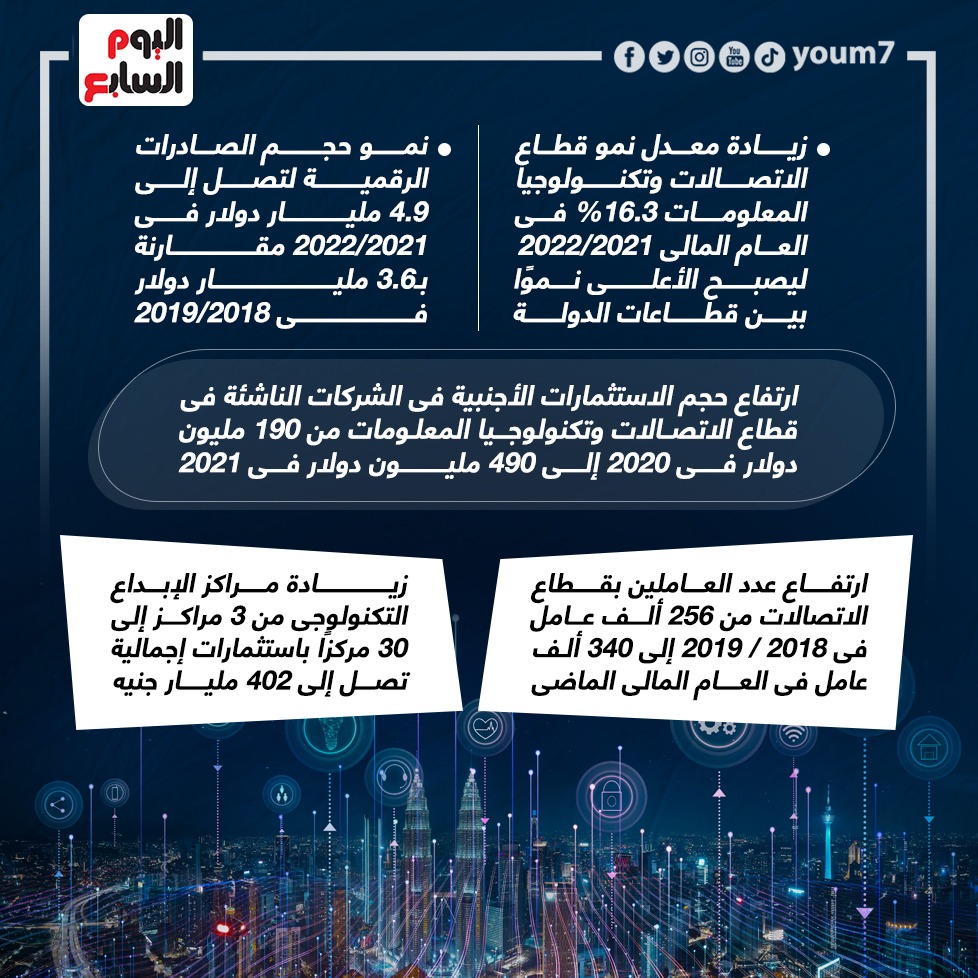 A boom in the telecommunications sector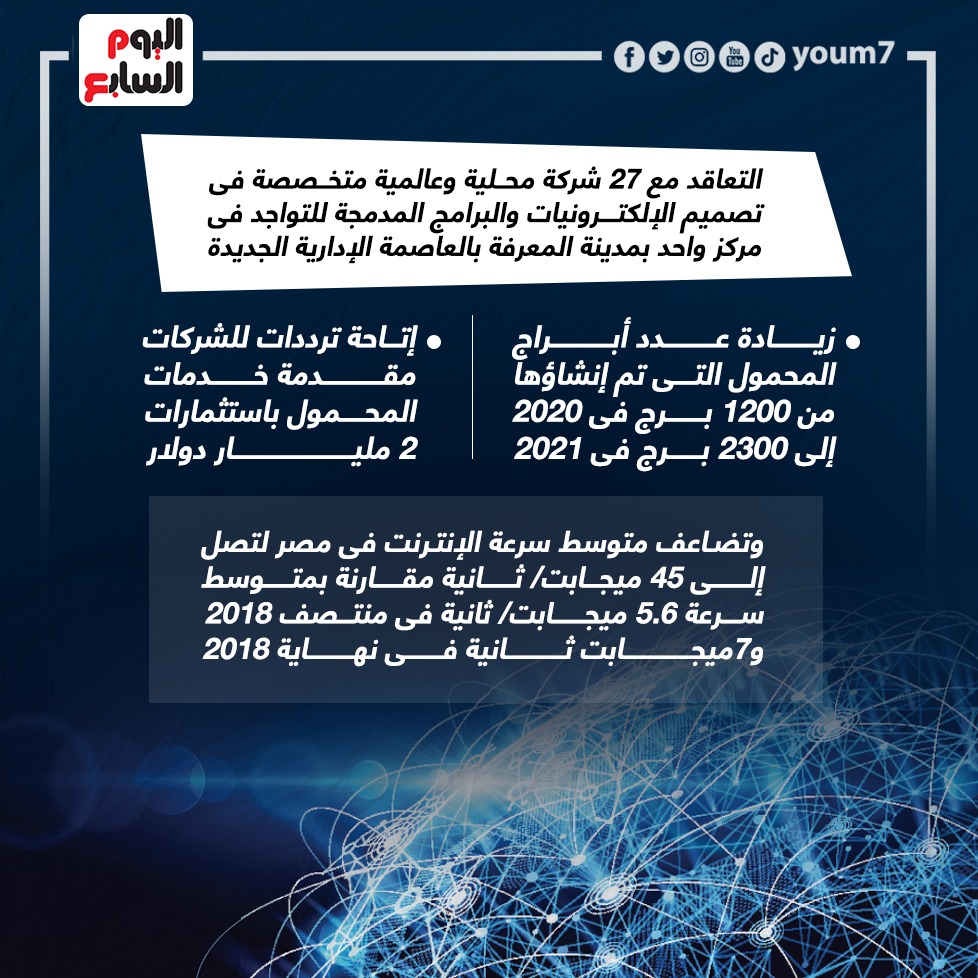 telecom sector