technology
A new app to help families find missing persons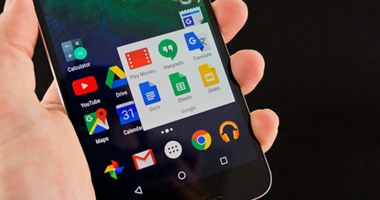 An American programmer named Elizabeth Smart has developed a new application that helps to reach missing or kidnapped people faster, after she suffered from a kidnapping experience in her childhood before she was freed, according to what was reported by the Emirati statement, according to the CNET.com website that specializes in technology issues.
Smart launched the Guardian application in the United States to help families locate any missing person. When a person is discovered missing, the Guardian user sends an immediate alert to other users in the vicinity, which means starting the process of searching for the missing person as soon as possible, which helps speed up access it.
"The faster a disappearance is reported, the faster the chances that it will be found," says Smart.
Smart asserts that her Guardian app is not intended to be a competitor to the Amber Alert missing persons reporting system, which Smart began working with years ago after she was rescued from kidnapping, but the Amber Alert system adheres to specific criteria that must be met before sending a report of the disappearance.
For example, the missing person must not be more than 17 years old, and there must be evidence that he is in danger, and law enforcement agencies must have sufficient information about the disappeared child in order to issue a report, and the child's name and personal information must be entered into the National Crime Information Center .
This means that the Guardian app can also be used in emergency situations to search for people with Alzheimer's disease or dementia, as well as suspected cases of kidnapping.