technology
A "patent" problem facing Apple because of its smart watch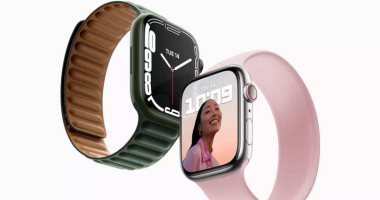 In 2020 Masimo, a medical technology company sued Apple over the Watch Series 6's blood oxygen monitoring capabilities, Apple was found guilty of patent infringement.
The US International Trade Commission (ITC) has found Apple guilty of infringing one of Masino's pulse oximeter patents, given the ban on imports of the Apple Watch Series 6 and later models.
The ITC judge concluded that Apple did not infringe the other nine patents that the Cupertino giant was accused of. However, the judge ruled out that Apple had truly infringed one patent by launching the Watch Series 6 with light-based pulse oximetry.
Massimo describes himself as the "inventor of modern pulse oximeters," and his technology is used in many hospital equipment. The Apple Watch 6 and later models could soon be banned in the US. The matter has been referred to the International Trade Commission, which will now consider whether to impose an import ban on the device. Apple Watches, at Massimo's request.
The decision will affect Watch Series 6 and later, including the latest Apple Watch SE 2 and Watch Urtla, as they come with blood oxygen monitoring features, and the final ruling is expected to be completed by May 10.
Massimo accuses Apple of poaching and stealing trade secrets
While Apple and Masimo have a long history, in 2013, Apple tried to form a partnership with Masimo, however, the CEO of the medical technology company says that Apple intends to steal its employees, and later in 2013, Apple succeeded in hiring several employees from Masimo, including the Chief Medical Officer, as it provided them with substantial salaries.
These individuals have access to the company's trade secrets and confidential information. In 2020, Massimo sued Apple for theft of trade secrets, demanding a ban on the sale of Apple Watches in the United States. Then, a year later, the company alleged that the Cupertino giant had infringed on the patents.