The port of Adabiya, affiliated to the General Authority for the Economic Zone of the Suez Canal, received the ship BBC BALBOA, carrying 42 wind blades, coming to a power station in Ras Gharib to generate electric power based on wind energy, for the New Renewable Energy Authority of the Ministry of Electricity and Renewable Energy, in implementation of the ministry's strategy And the Egyptian state, by relying on renewable energy sources to confront climate changes, in light of Egypt's hosting of the 27th session of the Conference of the Parties to Climate in Sharm El-Sheikh next November, and in the context of the important role of the ports of the Suez Canal Economic Zone in receiving equipment and missions to serve national projects in various vital sectors in the country.
The port received the ship coming from Italy to unload equipment, to arrive a number of wind turbine shipments in the coming days, to be installed in the wind power plant, to serve projects that will require optimal use of new and renewable energy, and the port has raised the degree of readiness to receive the shipment and prepare and arrange traffic paths from The berth for storage yards until they leave the station's delivery site, and coordinate with the concerned authorities, as well as the company specialized in transporting this equipment.
It is noteworthy that the port received coking units on the first of this month for the Suez Petroleum Processing Company.
Download the blades of the Garb station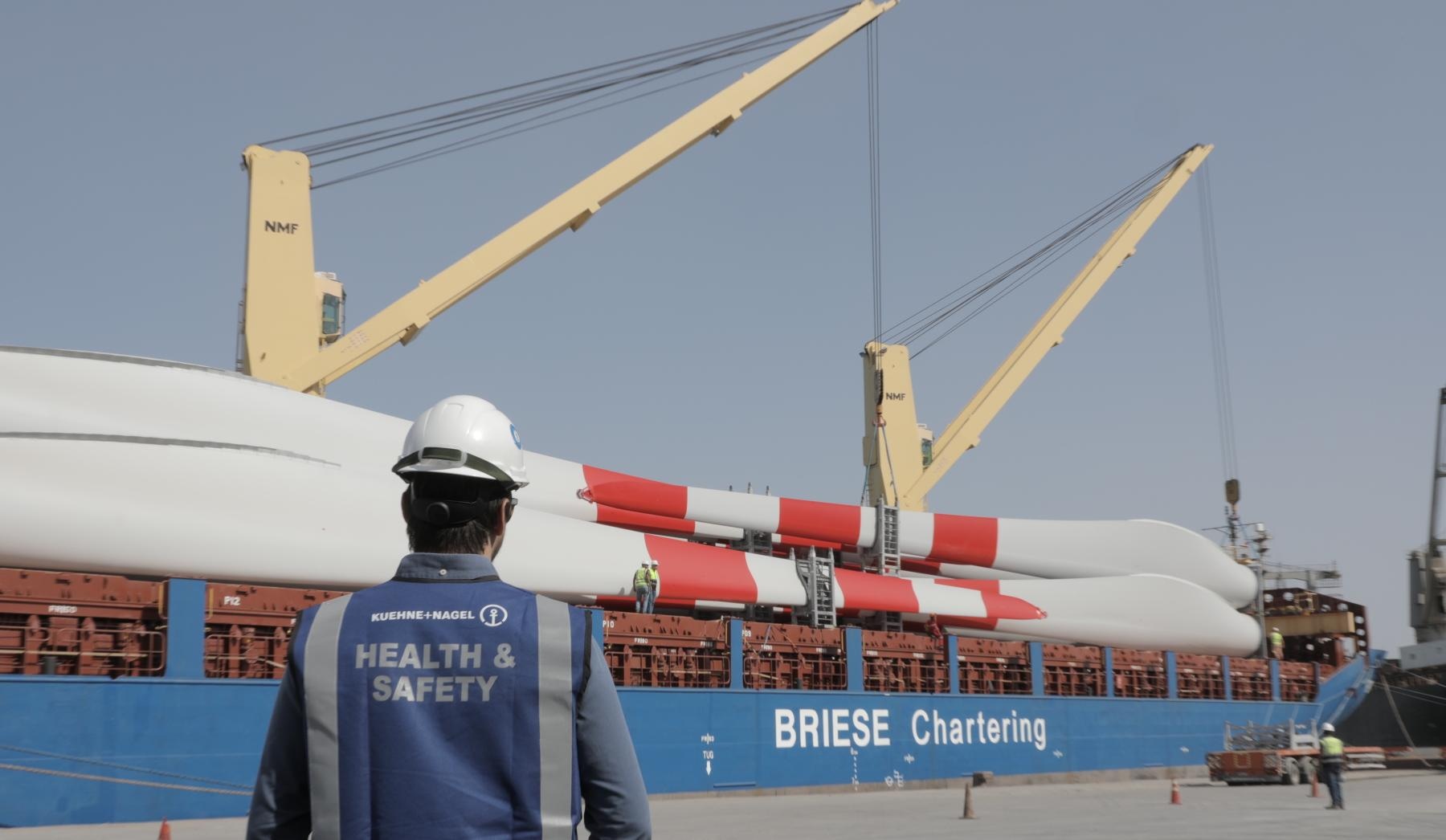 power plant turbines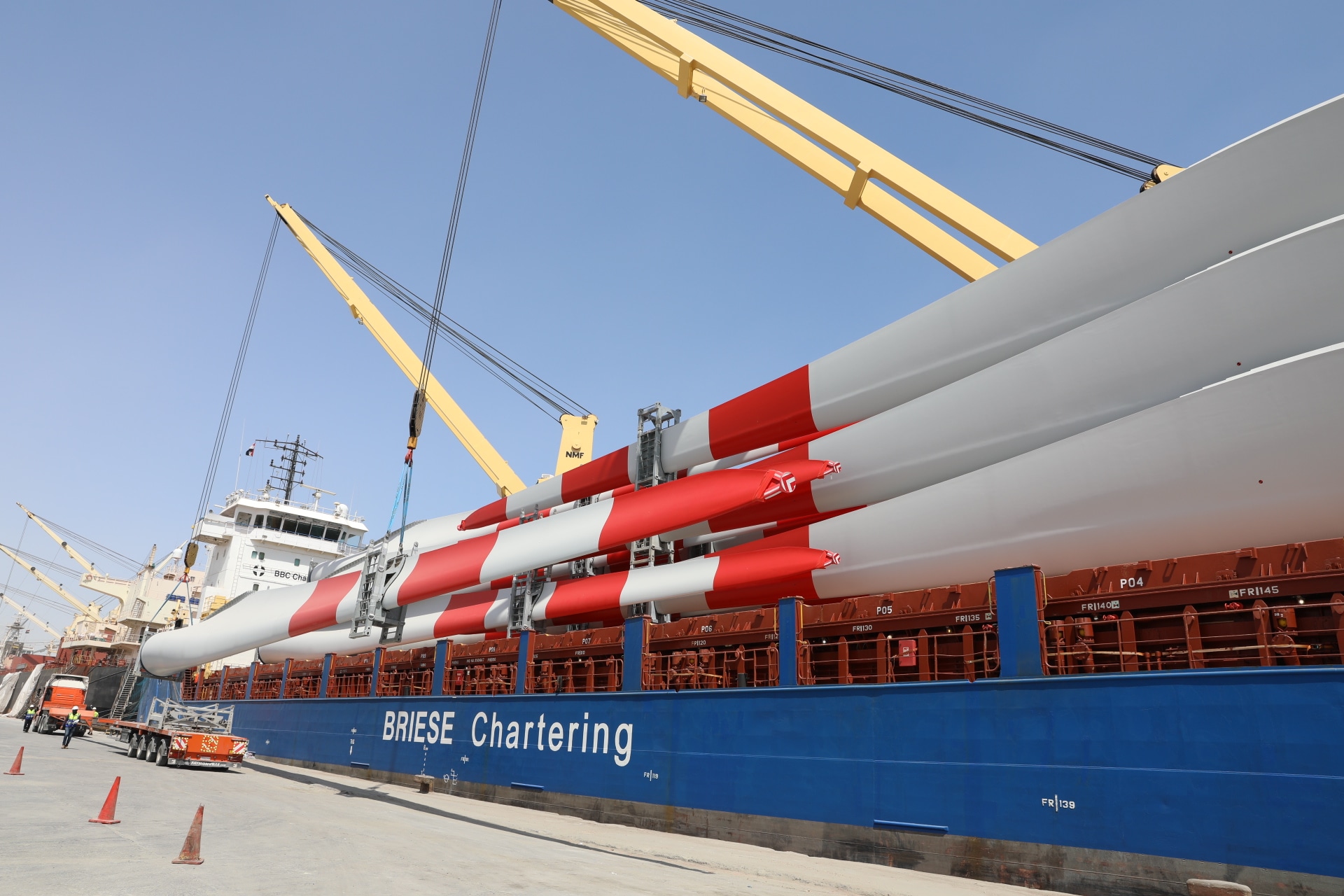 Ghareb power station blades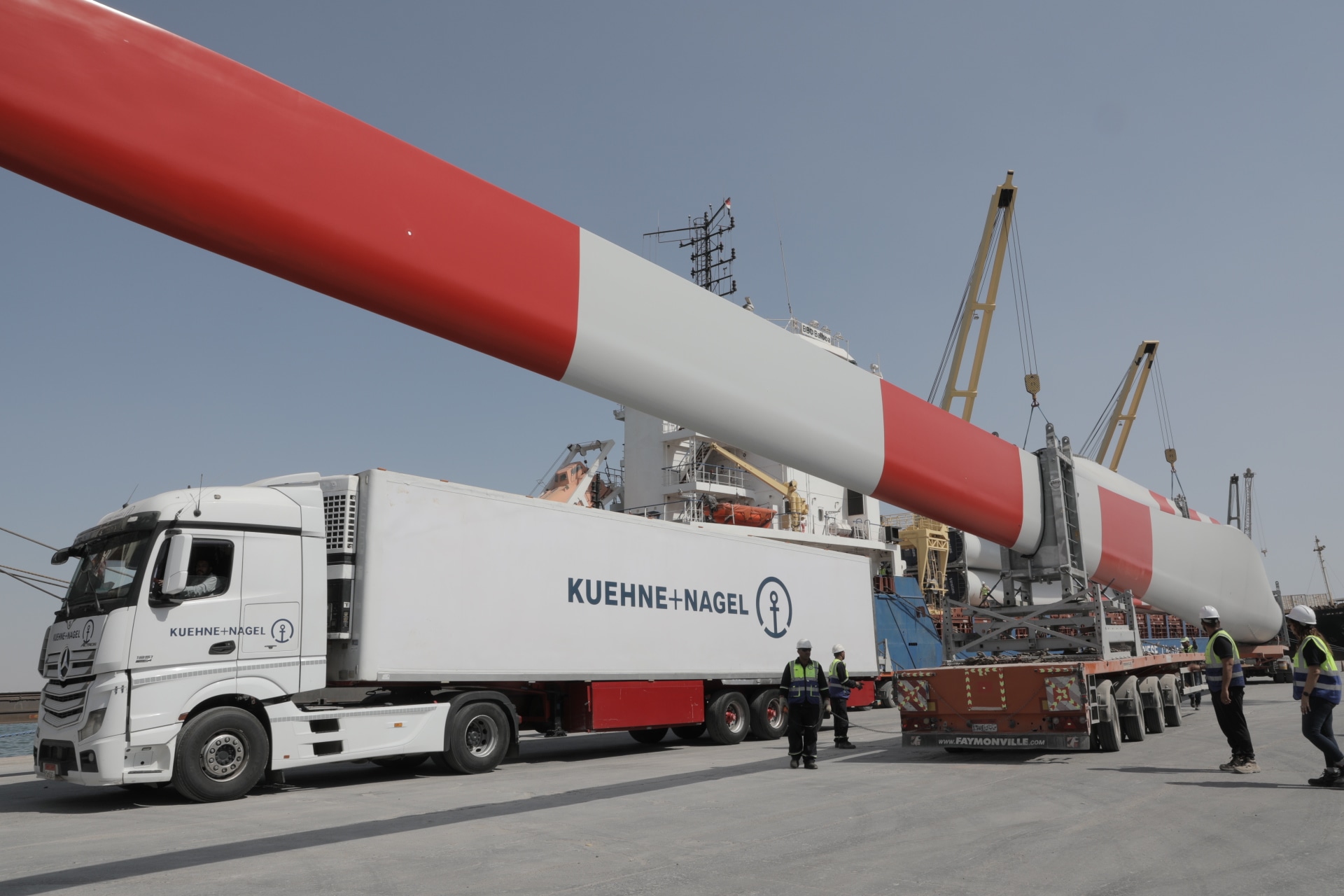 Al-Adabiya port receives the blades of the power station
It is also worth noting that the Adabiya port had received 36 ships last August, and 700 thousand tons of goods were handled, and about 7000 containers were handled in the port in the same month. One of the main ports in import and export operations. The economic zone was able to complete a protocol to simplify customs release procedures at the port, and work to raise the efficiency and development of the port is currently underway with investments amounting to about 250 million pounds.