technology
After the death of Walter Cunningham, everything you need to know about the Apollo 7 astronaut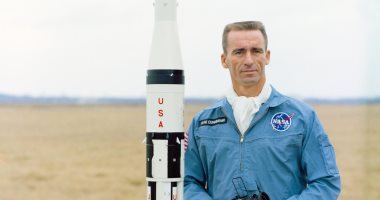 American astronaut Walter Cunningham, who participated in NASA's Apollo 7 mission in 1968, died at the age of 90, and his wife, Dot Cunningham, announced the death of the space explorer on Tuesday, without disclosing the cause of death or the place of its occurrence.
Along with Walter M. Schirra and Don F. Eisell, Cunningham was a member of the Apollo 7 mission, which became NASA's first manned spaceflight after the deaths of the three Apollo 1 astronauts in a launch pad fire in 1967.
The Apollo mission revolved 7 times around the Earth for 11 days between October 11 and 22, 1968, and its aim was to test the ability to dock and meet in space. Cunningham's job on the crew was the lunar module pilot.
The mission turned out to be a complete success for the US space agency, paving the way for the moon landing less than a year later, in July 1969.
Apollo 7 also made history as the first NASA mission to broadcast live television from orbit.
– The three crew members were on the air every day, not only educating the public about space, but also doodling and jokes.
– After returning to Earth, the astronauts received special Emmy Awards for their broadcasts.
– It was the only space flight for Cunningham, who set out to work in engineering, business and investment after leaving NASA.
– He said in one of his last interviews in 2022: "I think humans need to keep expanding and pushing the levels at which they live in space."
NASA Administrator Bill Nelson described Cunningham as "a fighter pilot, physicist, entrepreneur – but above all, he was an explorer."
– Nelson said that he, along with his crewmates, who all passed away, "made history, and paved the way for the Artemis generation we see today," adding that Cunningham's contribution will always be remembered.