After the uproar caused by the image of the great artist Mervat Amin In the condolences of director Ali Abdel Khaleq, the big star appeared again yesterday, Tuesday, while offering condolences to the wife of the artist Khaled Zaki.
"Elegance without makeup"
But the "cinema cat" this time appeared in full beauty and elegance, wearing "glasses", although she did not wear any cosmetics, and entered the funeral with the artist Donia Samir Ghanem.
"Zizi", the wife of the artist Khaled Zaki, left our world last Sunday morning, after a struggle with illness in a hospital.
shocking picture
Mervat Amin had appeared at the funeral of the late director Ali Abdel Khaleq, and the Egyptian movie star in the seventies seemed sad and straying, and time had left its mark on her face.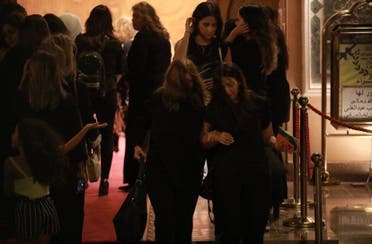 This came, after the "girl of dreams" of the seventies veiled, preferring to stay away during the last period, as she did not appear on any occasion since the departure of her friend, artist Dalal Abdel Aziz, and before her, Rajaa Al-Jeddawi, so her appearance received special attention from the audience.
A coincidence changed her life
It is noteworthy that the last work of the great star was the movie "The Dearest Boy", which was released in March 2021, directed by Sarah Noah, written by Sherif Najib and George Azmy, and starring Dalal Abdel Aziz, Sherine, Inam Salousa, Sami Maghawry, Mohamed Shaheen and others.
It is noteworthy that Mervat Muhammad Mustafa Amin was born on November 24, 1948, in Minya Governorate, to an Egyptian father and an English mother.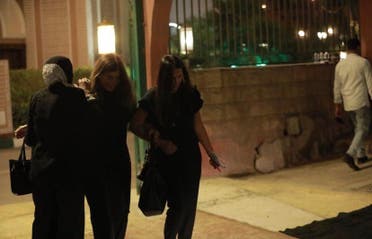 Mervat Amin and Donia Samir Ghanem
Coincidence played a major role in the life of the "cinema cat", when she went with one of her relatives to see Mahmoud El-Meligy, Ahmed Ramzy and Rushdi Abaza, and there she met the great artist Ahmed Mazhar, who persuaded her to work in the cinema, and gave her the first opportunity in 1965, through the movie "Confused Souls". ".