Al-Ahly club officially announced the technical staff of the team, led by the Swiss Marcel Koller, who accompanied Koller with three foreign assistants, one of whom is a coach, the second is a load planner, and the third is a performance analyst.
Koller presented his auxiliary apparatus during the press conference currently being held at the club's headquarters on the island, and said that it includes: Marcel Koehler, coach, Harald Gamberelli, general coach, Tiziane Andres Andoya, load coach, Yassin Al-Mukari, performance analyst, and with them, Sayed Abdel Hafeez, director of football, Sami Komsan. The coach, and Michael Yancon, the goalkeeper coach, as the latter returned to the first team after working for a period in the youth sector of the club.
Last Friday, Al-Ahly announced the signing of Swiss Marcel Koehler to coach the team for two seasons, instead of Portuguese Ricardo Suarez.
Swiss coach Maran Al-Ahly led Al-Ahly for the first time yesterday, Sunday, at Mukhtar Al-Titch Stadium on the island, in preparation for the next stage, after the rest period that the players obtained at the end of last season.
The Swiss Marcel Kohler was keen to hold a lecture for the players before the start of the training, which witnessed a talk about the team's work strategy during the coming period, after he officially assumed the technical leadership.
Al-Ahly coach Marcel Koehler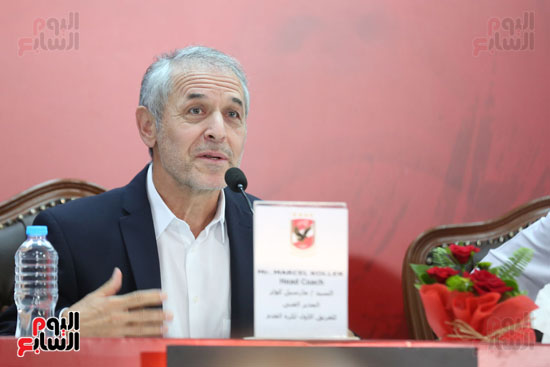 Al-Ahly coach Marcel Koehler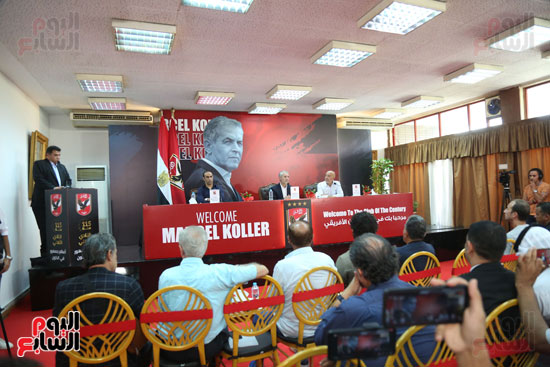 The press conference to announce the new technical director of Al-Ahly Club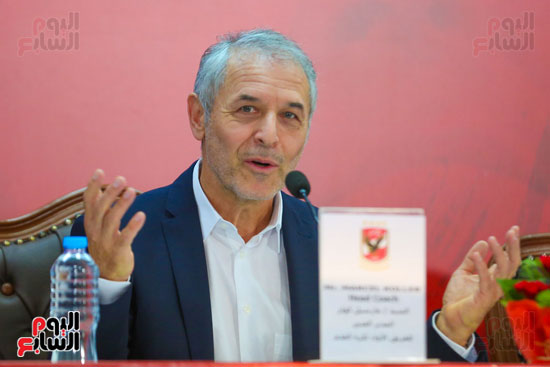 The press conference to announce the new technical director of Al-Ahly Club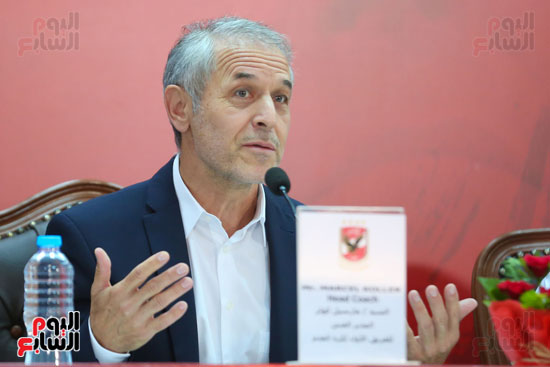 The press conference to announce the new technical director of Al-Ahly Club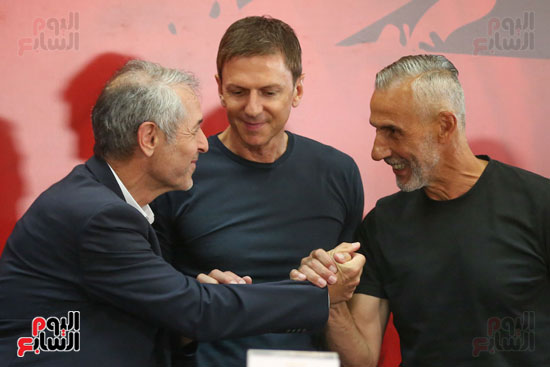 The press conference to announce the new technical director of Al-Ahly Club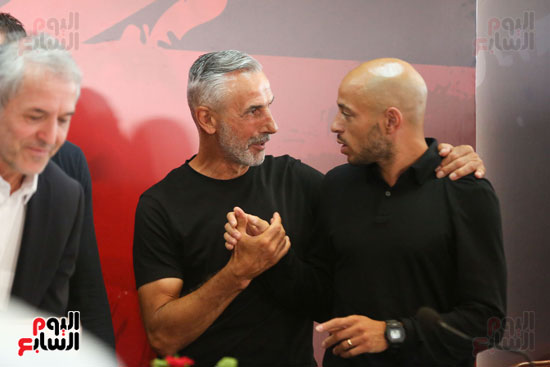 The press conference to announce the new technical director of Al-Ahly Club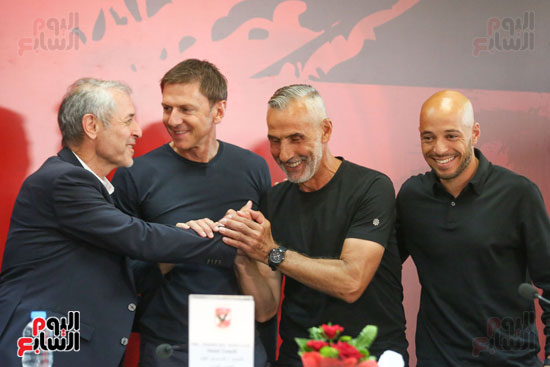 The press conference to announce the new technical director of Al-Ahly Club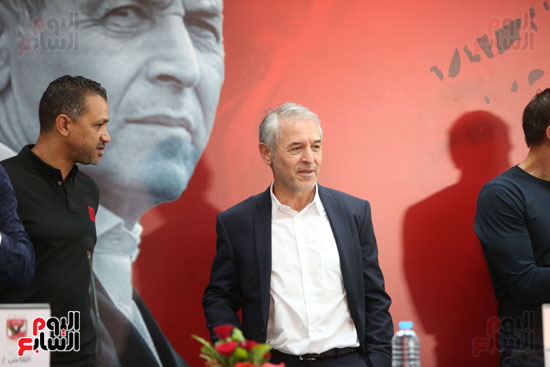 The press conference to announce the new technical director of Al-Ahly Club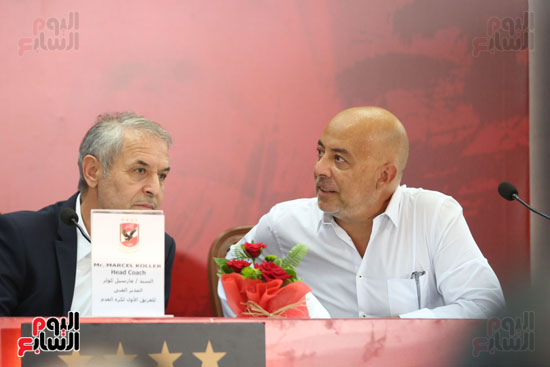 The press conference to announce the new technical director of Al-Ahly Club
The press conference to announce the new technical director of Al-Ahly Club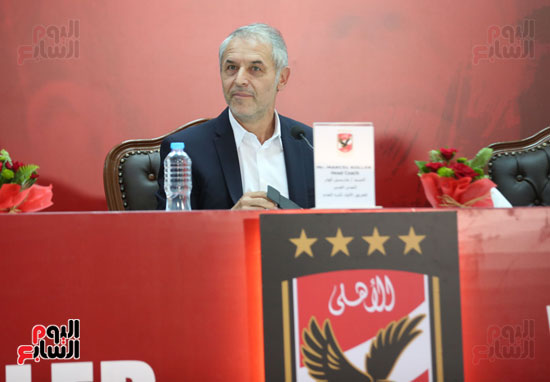 The press conference to announce the new technical director of Al-Ahly Club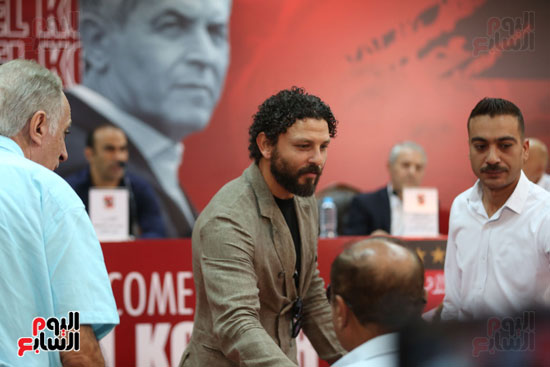 Hossam Ghaly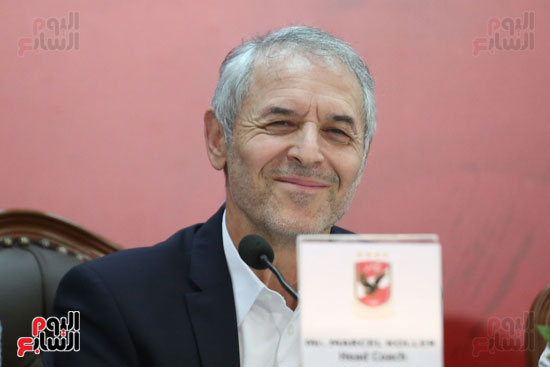 Marcel Kohler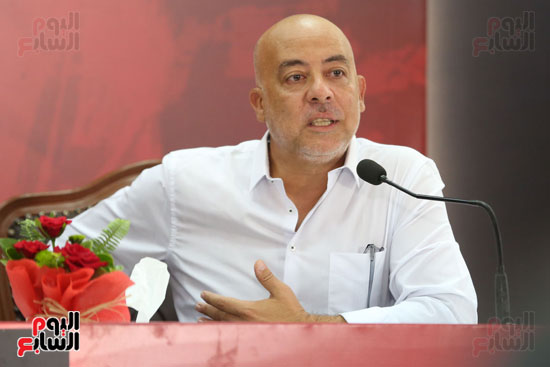 Hisham Ismail, Acting Translator