lastests post
All you need to know about "Tiba 1", the first Egyptian communications satellite. Infographic
The Unified National Network for Emergency Services project revealed management centers for the Egyptian satellite "Tiba", which is the first satellite dedicated to communications purposes, and we will review in the following infographic the most important information about this satellite.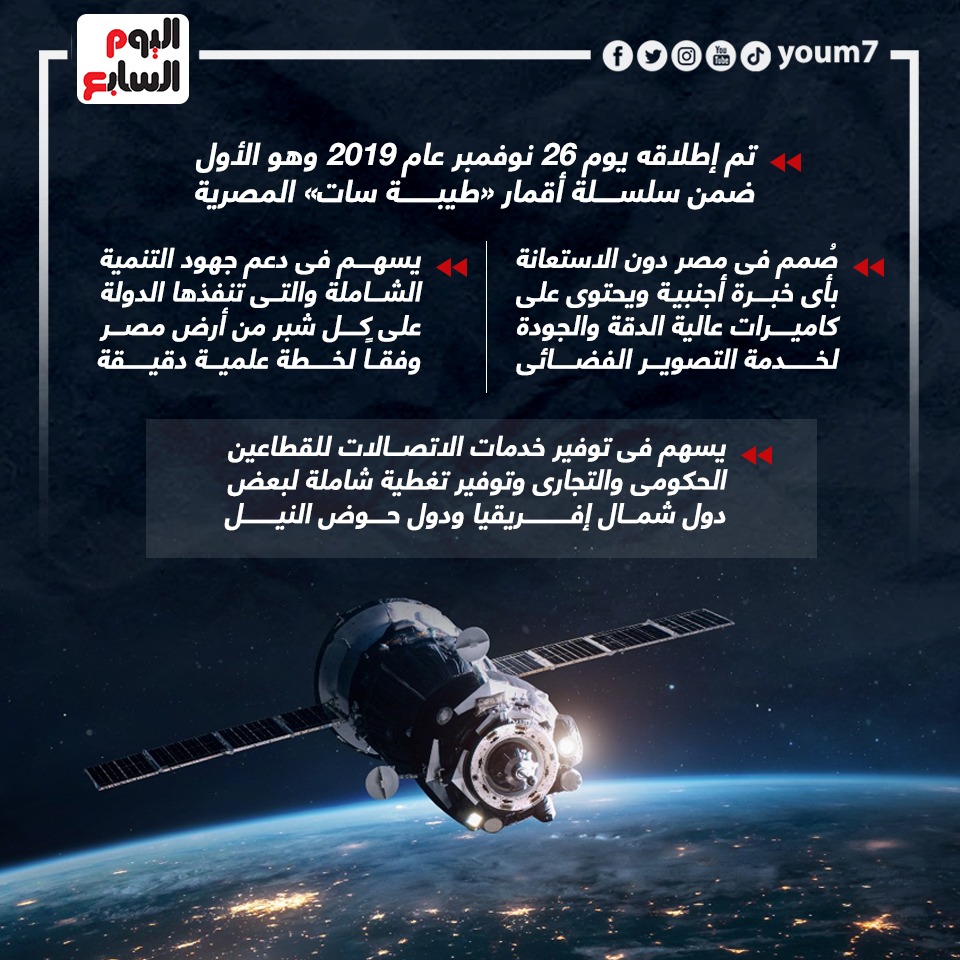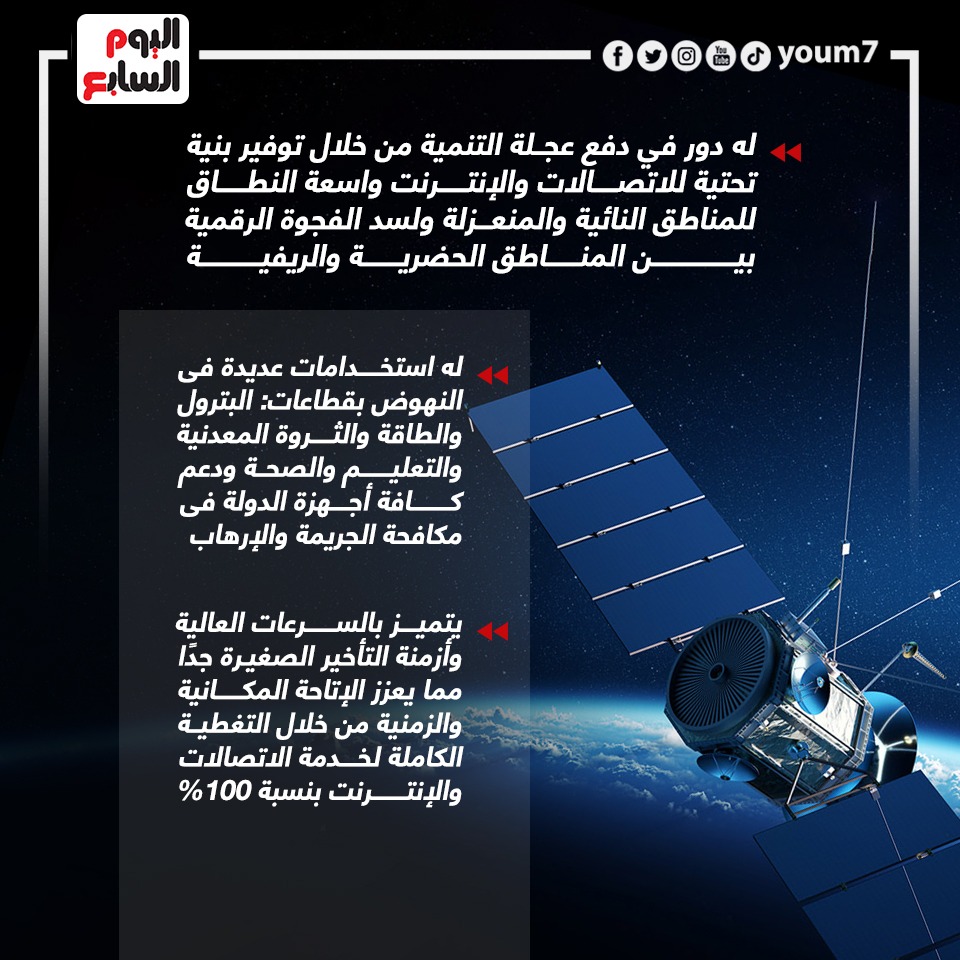 It was launched on November 26, 2019 and is the first in the Egyptian series of "Thebes" satellites.
It was designed in Egypt without the help of any foreign experience and contains high-resolution and high-quality cameras for space photography service.
Contributes to supporting comprehensive development efforts implemented by the state on every inch of Egypt's land according to a precise scientific plan.
Contributes to providing telecommunications services to the governmental and commercial sectors and providing comprehensive coverage to some North African and Nile Basin countries.
It has a role in advancing development by providing broadband communications and internet infrastructure to remote and isolated areas and bridging the digital divide between urban and rural areas.
It has many uses in promoting the sectors of: petroleum, energy, mineral wealth, education, health, and supporting all state agencies in combating crime and terrorism.
It is characterized by high speeds and very small delay times, which enhances spatial and temporal availability through 100% full coverage of telecom and Internet service.