technology
An AI tool that allows you to talk to your deceased loved ones virtually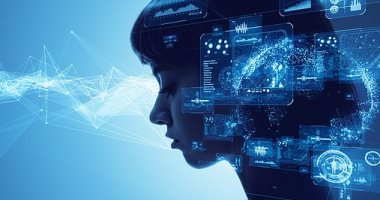 The Korean company DeepBrain AI offered an artificial intelligence tool that makes dead people present through a virtual reality that simulates the voices and facial expressions of the dead, so that their loved ones can talk to them, and this will help friends and family overcome grief, and the technology uses machine learning to process images, audio recordings and video footage of recently deceased people. To create a virtual clone that can interact with living people, as if they were on a video call.
According to the British newspaper "Daily Mail", the program called re; memory, answering grief questions and sharing memories from the past.
The company showed the service at the Consumer Electronics Show in Las Vegas, and it is expected that the creation of a virtual person will cost between £ 10,000 and £ 20,000, and then £ 1,000 each time a loved one wants a conversation with him.
Business development director Joseph Murphy acknowledged the service was controversial, saying: "We've actually found it really polarizing."
But he added: "People like this can share their memories after they are gone and want their families to remember them in a healthy state."
He suggested the technology would be best suited to people with terminal illnesses such as cancer who could spend several hours in front of a camera to allow the software to learn their behaviors and collect audio data. Writing diaries about their lives, including childhood memories, are also encouraged to be saved in the system.
Family members can then visit the company's studio to talk to the replica of their loved ones after their death, and when prompted, the avatar can read excerpts from their magazines or interviews.