technology
Apple adds the iPad Mini to the "old products" category.. Find out the details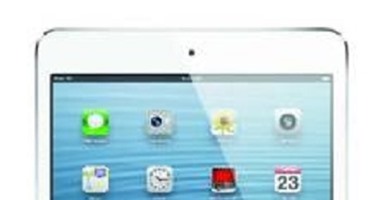 Apple has officially added the iPad Mini to the legacy product category. In December last year, Macrumours reported that Apple may soon add the iPad Mini to its legacy product list. Apple's addition of the iPad Mini to the list marks its official end.
What are the old Apple products?
Apple explains that "products are considered obsolete when Apple stopped distributing them for sale more than 7 years ago." In other words, they don't get any updates plus Apple won't ever repair or service them. In fact, even service providers can't order parts. Replacement for older products, so any product launched in 2013 or 2014 is likely to be – or will sooner rather than later – acquire the legacy products.
The company has marked both the WiFi and cellular models of the 3rd generation iPad mini as outdated, which also means that the iPad mini model will no longer be eligible for repairs as service providers will not be able to order replacement parts for the device.
For starters, Apple launched the iPad mini in 2014 along with the second generation iPad Air. The third generation iPad mini is powered by Apple's own A7 chipset and comes with Touch ID built into the home button.
Apple plans to increase the cost of battery replacement
Meanwhile, Apple plans to increase the cost of battery replacement by $20. The company does not include iPhone batteries in its warranty, but AppleCare+ members can replace iPhone batteries at no additional cost. On its support page, the company states that as of March 1, Users will have to pay more for battery replacement for all models older than iPhone 13 out of warranty.