technology
Apple is preparing to open retail stores in India for the first time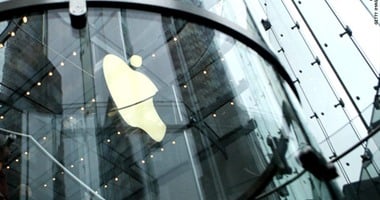 The American company, "Apple", announced that it will start hiring workers for retail stores in India, in preparation for the opening of its first flagship stores in the country.
And the British newspaper (Financial Times) stated that "Apple" has begun hiring employees for retail stores in India and has published plans to fill several vacancies as it prepares to open its first flagship stores in the world's second largest smartphone market early in the first quarter of the year. Present.
Earlier, The Wall Street Journal reported, citing sources, that Apple has accelerated plans to move some of its production out of China and is asking suppliers to actively plan to assemble its products in other Asian countries, especially in India and Vietnam.
On the other hand, an analyst claimed that Apple canceled the plan to launch a new version of the iPhone SE, as previous reports indicated that the phone would arrive under the name iPhone SE 4 in 2024, while the famous analyst Ming Chi-Kuo also says that Apple will now rely on Qualcomm for chips. 5G is also in 2024.
"The supply chain has received instructions from Apple indicating that production and shipping plans for the 2024 iPhone SE 4 have been canceled rather than delayed," Ming Chi-Kuo said in a blog post, going on to say that Qualcomm would be the biggest winner in Apple canceling the 2024 iPhone SE 4. .
And with the iPhone SE 4, Apple wanted to test its own baseband chip before integrating it into the iPhone 16 series. With the phone now canceled, Qualcomm will remain Apple's 5G chip supplier until at least 2024.
According to the report, "Due to concerns that the performance of its internal baseband chip may not be on par with Qualcomm's, Apple initially planned to launch its own baseband chip in 2024 and let the low-end iPhone SE 4 adopt it first, and determine whether to let iPhone 16 uses its own baseband chip based on the development status of iPhone SE 4".
However, the cancellation of the iPhone SE 4 significantly increased the chances of Qualcomm remaining the exclusive supplier of baseband chips for the new iPhone 16 series 2H24, which is better than the market consensus that Qualcomm will start losing iPhone orders in 2024. Moreover, the decision to cancel iPhone SE4 will help Qualcomm maintain its leadership in the global advanced mobile radio frequency market until 2024.