technology
Apple is working to fix a problem with the iPhone 14 Pro screen.. Find out the details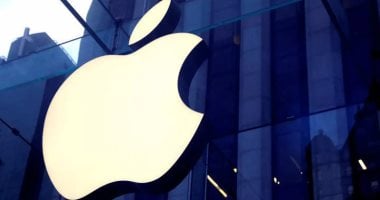 Apple launched its iPhone 14 series of smartphones in September 2022, as the latest iPhone series includes four new smartphones – iPhone 14, iPhone 14 Plus, iPhone 14 Pro, and iPhone 14 Pro Max. Since last month, many iPhone 14 Pro‌ and iPhone users have complained 14 Pro Max from a problem with their smartphone screen.
Customer reports claimed that while the iPhone 14 Pro was restarting, their phone screen was flashing with green and yellow horizontal lines. However, these reports did not mention any other details about the problem. Earlier, it was also not known whether Apple was looking forward to a solution. The problem or whether it is a hardware or software issue, and according to a new report by MacRumours, Apple has now acknowledged that there is a fault with the screen and is working on a fix for this issue.
Apple's reaction to the iPhone 14 Pro screen problem
The tech giant has reportedly acknowledged the screen issue in a new note, and the company has also revealed that the issue is a software issue rather than a hardware defect, and even Apple has confirmed that the bug is currently under investigation by the company and will soon release an iOS update to correct it.
According to the report, an Apple note states the following: "iPhone 14 Pro‌ customers can report that when they turn on or unlock their phones, they briefly see horizontal lines flashing across the screen. Apple is aware of the problem and will soon have a software update that will fix the problem." .
Apple's next iOS update: What to expect
Apple is currently testing iOS 16.3 for iPhone with developers and members of the public beta program, however, the company is not expected to roll out the next iOS update for at least several more weeks. The report claims that Apple may release iOS 16.2.1 update, before iOS 16.3.
Last month, the company released the iOS 16.2 update that added 5G connectivity support for iPhone users in India. The iOS 16.2.1 update is expected to address the screen issue on iPhone 14 Pro models.