technology
Apple unveils the M2 Pro and M2 Max processor for Mac computers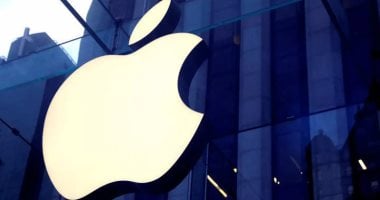 Alongside the new MacBook Pro laptops, Apple also unveiled two new processors for Macs. The M2 Pro advances the M2 architecture to deliver up to a 12-core CPU and up to 19-core GPU, as well as fast unified memory of up to 32 GB.
The M2 Max builds on the capabilities of the M2 Pro, including up to a 38-core GPU, double the bandwidth of unified memory, and up to 96GB of unified memory.
Both chips also feature improved custom technologies, including a faster 16-core Neural Engine and Apple's powerful Media Engine, Apple said in a press release.
M2 Pro features
The M2 processor is built using second-generation 5nm process technology and consists of 40 billion transistors – nearly 20 percent more than the M1 Pro, twice the amount in the M2, and boasts a combined memory bandwidth of 200GB/s – twice that of the M1 Pro. M2 – and up to 32GB of unified low-latency memory.
The next-generation 10- or 12-core CPU consists of up to eight high-performance cores and four high-efficiency cores, resulting in up to 20 percent faster multi-threaded CPU performance than the 10-core CPU in the M1 Pro. .
And Apple claims that apps like Adobe Photoshop run heavy workloads faster than ever before, and compilation in Xcode is up to 2.5 times faster than the fastest Intel-based MacBook Pro.
The M2 Pro's GPU can be configured with up to 19 cores — three more than the M1 Pro's GPU — and includes a larger L2 cache, and Apple said graphics speeds are up to 30 percent faster than the M1 Pro's.
M2 Max features
M2 Max is made up of 67 billion transistors – 10 billion more than M1 Max and 3x more than M2 Unified memory bandwidth of 400GB/s is twice the memory bandwidth of M2 Pro, 4 times that of M2 Supports up to 96 gigabytes of fast unified memory, according to Apple.
The M2 Max features the same next-generation 12-core CPU as the M2 Pro, the GPU is more powerful with up to 38 cores and paired with a larger L2 cache, graphics speeds are up to 30 percent faster than the M1 Max And Apple claims that with 96GB of memory, the new MacBook Pro with M2 Max can "handle graphics-intensive projects that competing systems can't."