business
Chairman of the Stock Exchange: 23 government companies are targeted to be offered at a value of EGP 80 billion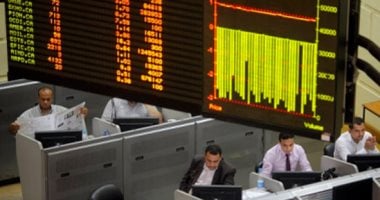 Rami El Dokani, Chairman of the Egyptian Stock Exchange, said that the government aims to offer 23 government companies on the Egyptian Stock Exchange, of which 9 are already listed during the coming period, with an expected total value of offerings of 80 billion pounds. -20% of the offerings, adding that the new offerings will lead to an increase in liquidity rates and the attractiveness of the market for non-Egyptian investors, as well as achieving the greatest degree of stability for the market, and reducing price fluctuations, which is currently suffering from the control of the Commercial International Bank's share of nearly 30% of the shares. main indicator.
Al-Dokani added, during his speech at the Egyptian Stock Exchange conference to announce the annual report for the year 2022, today, Tuesday, at the stock exchange headquarters in the Smart Village, that the companies that have been registered and part of their shares have been offered and are eligible to increase the shares offered in the market, namely: Alexandria Mineral Oils, the Housing and Development Bank, E-Finance for Financial and Digital Investments, Madinet Nasr for Housing and Development, Heliopolis for Housing and Development, Misr for Aluminum, Sidi Kerir Petrochemicals-SIDPEC, Abu Qir Fertilizers and Chemical Industries, and Alexandria Containers and Goods Handling.
He continued that the companies expected to be listed and offered their shares on the Egyptian Stock Exchange are: Bank of Alexandria, Misr Insurance, Enppi, Assiut Oil Refining Company, Middle East Oil Refining Company (MIDOR), Egyptian Ethylene and Derivatives Production "ETHYDCO", Wadi for Phosphate Industries and Fertilizers, and the Egyptian Methanex Company for Methanol Production. He pointed out that the companies that are ready to start immediately offering their shares without waiting for any special exits before the offering are: Banque du Caire, Misr Life Insurance, and the Egyptian Drilling Company.
Al-Dukani indicated that the government had previously announced a program for government offerings since 2017, but only part of the shares of Al-Sharqiya-Eastern Company (a secondary offering), the Abu Qir Fertilizers and Chemical Industries Company, and e-Finance for financial and digital investments were offered.