technology
"ChatGPT" is a revolution in the world of artificial intelligence that may put millions of people out of work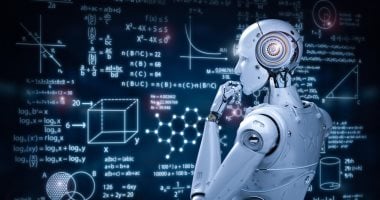 In recent years, many software bots that rely on artificial intelligence have appeared to perform various tasks over the Internet, and here ChatGPT has caught the attention of many with its distinctive capabilities, according to the RT report.
According to experts, the ChatGPT electronic "bot" is distinguished from many other software robots with data processing and coordination capabilities thanks to the OpenAI language, which adopts machine learning algorithms that are constantly evolving to be able to create and understand written texts.
ChatGPT collects a lot of text data and processes this data continuously to develop its ability to coordinate sentences and phrases to be able to make written texts understandable and clear, and the more it processes this data, the greater its ability to form texts becomes.
This "robot" can currently create written texts that are difficult to differentiate from those written by humans sometimes, so some fear that its development may cause problems in education systems, while others believe that it may be a very useful tool for people with special needs who suffer from problems in learning. Pronunciation or the ability to speak, as it has excellent features in predicting words, collecting them, and converting them into written texts to facilitate the possibility of communication, as well as its speed in examining written words and phrases.
What is unique about this "robot" is its ability to recognize and correct spelling errors in written texts, in addition to being able to complete some linguistically incomplete phrases.