business
China is preparing to reveal the weakest economic growth in 40 years, next Tuesday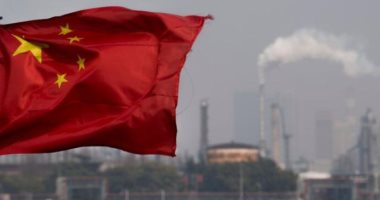 Arab media announced that China will reveal next Tuesday its growth rate for the year 2022, which is supposed to be one of the weakest in four decades, due to the health and real estate crises that negatively affect activity..
A group of 10 experts expects the gross domestic product of the world's second economy to increase by 2.7 percent in one year, according to AFP..
This would be the slowest pace since the contraction in 1976 (-1.6%) if we exclude 2020, the first year of the Covid pandemic (2.3%)..
Last year, China's gross domestic product grew by more than 8 percent. Beijing had set for 2022 a growth of about 5.5 percent.
However, this goal was affected by the strict health policy known as "Zero Covid", which curbed activity and consumption for most of the year.
This costly strategy was based on the generalization of infection detection checks, which were mandatory for the population, in addition to placing people who tested positive for the virus in quarantine..
These measures led to the regular closure of factories and institutions, which affected activity, transportation and supply networks, and also contributed to a decline in consumption..
In response to the discontent of the population, China suddenly lifted all these restrictions in December. But activity has slowly resumed since then, despite everything, due to the significant increase in the number of Covid patients, and China will reveal, on Tuesday, its growth figures for the last quarter of 2022, along with a set of other indicators..
It will be "undoubtedly" lower than the third quarter (3.9 percent) due to the "rapid spread of the virus" in December after health restrictions were lifted, warned Tui Mefissen, an analyst at Rabobank..
"The three engines of the Chinese economy" were working hard in the last quarter, said economist Zhang Ming of the Chinese Academy of Social Sciences in Beijing..
China's exports in December witnessed the sharpest decline since the start of the epidemic (-9.9 percent year-on-year), while consumption recorded a significant decline in November and investment slowed. "Problems in the real estate sector continue to hurt growth," Mevisen said.