lastests post
Christo publishes a photo accompanied by Al-Ahly treasurer on the "Cairo" plane
Tunisian Mohamed El-Dawy Christo, the coastal star striker, was keen to publish a picture on his account via Instagram, accompanied by Eng. Khaled Murtaji, treasurer of Al-Ahly Club, while they boarded the plane to start the return trip to Cairo, in preparation for officially announcing his joining the Red Castle.
Al-Ahly club officials are awaiting the arrival of Christo, a striker The coastal star To Cairo this Friday afternoon, after completing all the procedures for his transfer to Al-Ahly, for the player to film a video of his signature for the Red Castle in order to officially announce the deal, and then the player's regular training.
will be credited Christo In the African list of Al-Ahly, in addition to being enrolled in the list of the red genie that is preparing to participate in the Club World Cup, which is scheduled to be held in Morocco in early February, and the player is registered in the local under-age list.
Al-Ahly club officials are racing against time to end the winter deals file in order to settle the team list that will travel to Morocco to participate in the FIFA Club World Cup next February..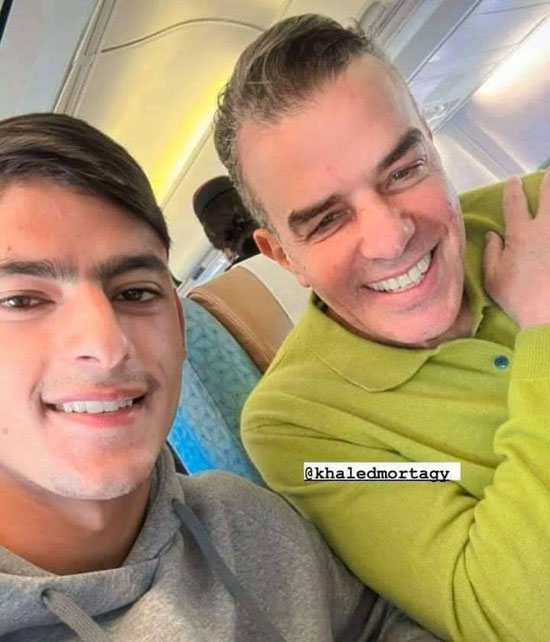 Al-Dawy with Khaled Murtaja
The Al-Ahly club management is currently working to support most of the positions within the team, which Swiss Marcel Kohler, the team's technical director, needs in order to compete for titles locally and continually..
Al-Ahly is participating in the FIFA World Cup 2023, for the eighth time in its history, and the third in a row.
The Red Genie participated in 7 previous editions, in 2005, 2006, 2008, 2012, 2013, 2020 and 2021..
The best results of the former Egyptian and African champion in the Club World Cup were that he won the bronze medal on 3 occasions, in 2006 in Japan, 2020 in Qatar, and 2021 in the UAE..