business
Executive Director of the Exporters Association: Providing 30,000 export opportunities and 5,500 international buyers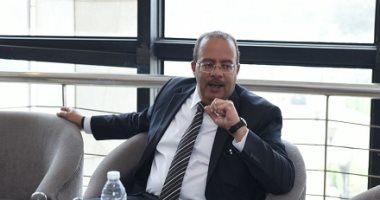 Engineer Ahmed Taha, Executive Director of the Egyptian Exporters Association "Expolink", said that the association succeeded in providing 30,000 export opportunities and about 5,500 international buyers, in addition to 1,604 designs for public companies, and about 541 participated in international exhibitions.
Taha added that 70 trade missions were organized and about $300 million in exports were contributed.
During the Egyptian Exporters Association's celebration of the 25th anniversary of its founding, he announced the launch of the eighth version of the export incubators program by the end of this month, pointing out that about 148 exporters were trained through 7 training courses.
Engineer Ahmed Taha reviewed the association's services, which it was keen to provide during the previous 25 years of its establishment to help exporters and entrepreneurs in various sectors, which had the greatest impact on a steady increase in Egyptian exports, which had been developed to align with the perspective of the new board of directors in terms of penetrating new markets and providing products. Innovative for the target countries of the world and the diversity of products that are exported to different countries and expansion in different markets, especially the African and Asian market and the Latin American market and the countries of the Eurasian Union.
The Executive Director of the Exporters Association indicated that the association stands with the exporter in the export journey from the beginning of studying the markets and providing information and promotion in addition to many services that also include obtaining certificates, documentation and logistics services, in addition to logistics and terms of trade. There are also important tools that exporters need to obtain. To avoid refusal of shipments such as quality certificates, to raise efficiency, to develop the product and the production process to be able to understand what consumers need in the markets they wish to export to, and the product must have the flexibility to adapt, to meet market standards and competition appropriately.
He added: The elements also include promotion, marketing, and identifying the most appropriate set of promotional tools and activities that are commensurate with the product and target market by designing the promotional road map and reconciling exporters and buyers, as the association helps identify potential customers and verify export opportunities.