technology
Experts: Artificial intelligence will account for 20% of all jobs within 5 years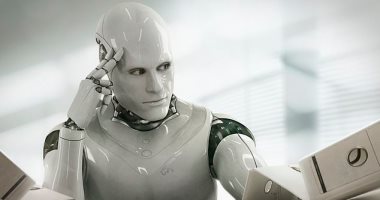 ChatGPT, an artificial intelligence chatbot, was launched late last year, which sparked widespread concerns about the impact of artificial intelligence on the labor market. She quickly takes on jobs in customer service, copywriting, and even the legal profession.
According to the British Daily Mail, Microsoft has invested $10 billion in ChatGPT, and said the technology will change how people interact with computers.
"I think ChatGPT can replace 20% of the workforce as it is," said Richard Dever, AI expert, head of social engineering at Ultima.
"ChatGPT isn't a fad, it's a new technological revolution…bots aren't necessarily coming for your jobs, but a human with a bot will do."
"This isn't just a new fad like Bitcoin or NFTs or smart contact lenses, this is happening and it shows no sign of slowing down," Dever explained.
"It will not be an overnight process where humans are automatically replaced by robots, it will be the first wave of less experienced people using AI tools to help with their daily tasks," Dever continued.
Several companies are already offering AI solutions to automate "human" jobs, such as Jounce AI, which promises "unlimited free AI scripting".
DoNotPay uses ChatGPT technology to defend people in court against speeding fines. In the UK, ChatGPT enables them to secure a place on a shortlist for a job interview by completing a written assignment.