business
Federation of Industries: The initiative to support the productive sectors with 150 billion dollars reduces the burden on the industry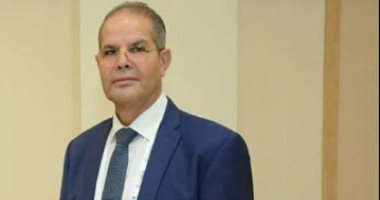 Dr. Kamal El-Desouki, a member of the Board of Directors of the Federation of Industries, praised the initiative announced by the government to support the industrial and agricultural productive sectors with a distinctive interest of 11%, indicating that the allocation of EGP 150 billion within this initiative is a step to alleviate the industry's burden under the current circumstances.
El-Desouki added, in exclusive statements, that the national industry is the backbone of the economic movement, so we must focus on developing it all the time and not at a specific point in time, because it is responsible for employing thousands and contributes to commodity exports worth billions of dollars annually.
Dr. Mohamed Maait, Minister of Finance, announced that the initiative includes reducing interest rates on loans provided to these sectors; to help it face those negative repercussions; So that the total value of the proposed initiative, which starts from the approval of the Council of Ministers at its next meeting for a period of five years, is about 150 billion pounds, of which about 140 billion pounds financing working capital operations, in addition to about 10 billion pounds financing the purchase of capital goods.
The Minister of Finance also indicated that the amount of credit available to each company will be determined in light of the size of its business and the banking rules regulating that, stressing that financing will be provided to companies joining the initiative at a low interest rate of 11%, provided that the state bears the difference in the interest rate.