Nelson Dida – AC Milan – Inter – Champions League 2003
Adriano Galliani, the current CEO of Monza and former AC Milan, spoke about the most prominent goalkeepers he dealt with in his career, including Carlo Ancelotti and Paolo Maldini.
Galliani spent 30 years managing the Rossoneri before leaving in 2016 and then joined Monza with Silvio Berlusconi on a journey that began in 2018.
All of the following was stated by Galliani to the Italian "Calciomercato" website:
goalkeepers
"Sebastiano Rossi, from a psychological point of view, was strong, every year I would think of bringing in a goalkeeper who was stronger than him, but mentally he would kill you."
"Nelson Dida was the strongest goalkeeper in the world until he was hit by fireworks from the Inter fans, after that he was no longer one of the top goalkeepers, but he continued because he was among them. Now I will watch Juventus' penalty shootout in the 2003 Champions League final when he saved 3 kicks."
"Donnarumma? I remember him winning the Italian Super Cup in 2016, Mauro Biancasi (youth coach) came to my office and told me that he would be the best goalkeeper in history and about to sign for Inter, I worked on bringing him to Milan when he was 14."
"At the age of sixteen, he played his first official match in the Italian league and was chosen in the Euro 2020 tournament as the best player in the tournament and not the best goalkeeper, unfortunately the memory in football is short."
"Buffon? I tried in every way to get him to Milan, he played for a big team like Parma, and he decided to stay near his mother and his home. We had Lorenzo Buffon as a scout for the players and he is close to Gigi."
"I reached an agreement to sign Hugo Lloris to Milan, when Abbiati was on his way to Palermo, but his refusal to move stopped the deal because the Frenchman would have come in his place."
Paolo Maldini
"Paulo is Milan, because his father is Milan also. The managerial qualities of Paolo are well-known. His father lifted the Champions League title in 1963, and 40 years later Paolo lifted the same title. This did not happen to any team in Europe."
"Cherazi always told me if there were negotiations to renew the contract, Paolo would not leave Milan, he learned from his father, we stopped players wearing the number 6 shirt for Baresi and 3 for Maldini, only Paolo's children can wear the same number."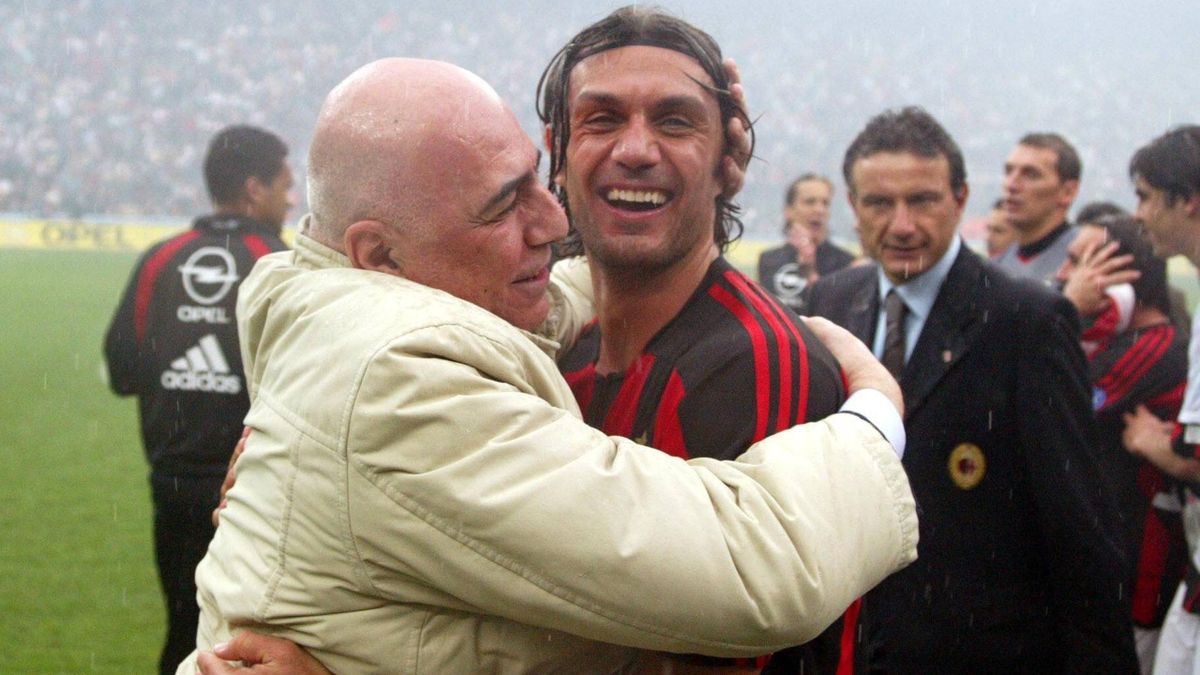 In response to why Paolo took a position after his departure at the club, he said: "I offered him several positions in the club and he refused. I did not give him my seat because I am not generous and I did not leave Milan."
"I offered him to lead the youth sector, but this was not supposed to happen, there is a moment when you have to take the opportunity or leave, as it happens, now he has proven that he is a great manager, I embraced him in every game, and I am happy for him."
Carlo Ancelotti
"Ancelotti on the field was exceptional, despite the injuries Arrigo Sacchi and Berlusconi were convinced to sign him, Roma surrendered because they thought that was the end of his career."
"He is wonderful as a player and as a person, the wonderful relationship continues between us, when he was coach of Juventus he finished second, he was not a hero, and he lost the title to Lazio and Rome, I spoke with Ancelotti when Fatih Terim was coach of Milan, things did not go well then, so we hired him as coach ".
"He did exceptional things for the Rossoneri, I remember he told me Kaka would be a phenomenon, at that time we had Rui Costa. The only phone call I got from a smart player in my career was from him and he told me he had to leave because Kaka was so strong."