sport
FilGoal | News | Learn about the training biography of the new Zamalek club duo
The duo, Mohamed Sabry and Hussein Yasser Al-Mohammadi, were present in the new coaching staff of Zamalek Club.
The Zamalek board of directors announced the new formation of the technical staff of the first football team, led by Osama Nabih, until the end of the current season.
Zamalek sacked its Portuguese coach, Josevaldo Ferreira, along with his foreign assistant staff, with poor results in the recent period.
Zamalek did not achieve any victory during the 6 matches it played in 2023, as Al-Abyad lost three matches, the last of which was today, Tuesday, against Ghazl Al-Mahalla, with three draws that saw the team bid farewell to the Egyptian Cup against Pyramids.
Mohamed Sabry's training career
Sabry was a midfield player who started his career with Zamalek and ended it until 2003, scoring 36 goals for Al-Abyad and achieving 11 titles.
He also wore the Egyptian national team shirt during 9 international matches without scoring.
Sabry went through the coaching experience with Nabrouh Club in 2013, and during that period Mustafa Fathi, the Belqas player at the time, was nominated to move to the ranks of Zamalek.
Sabri led Nabrouh for a season, then he was appointed technical director of Sherbin Club in 2014 to lead the team in the second division.
Mohamed Sabry moved to work as the technical director of the 18-year-old team in the youth sector of Zamalek Club.
Sabry worked within the technical staff of the Zamalek club, led by Mohamed Helmy, in 2017 and won the Egyptian Super title at the expense of Al-Ahly with a penalty shootout.
In mid-December 2021, Sabri was appointed technical director of Belbeis Club, then he left the team in March 2022.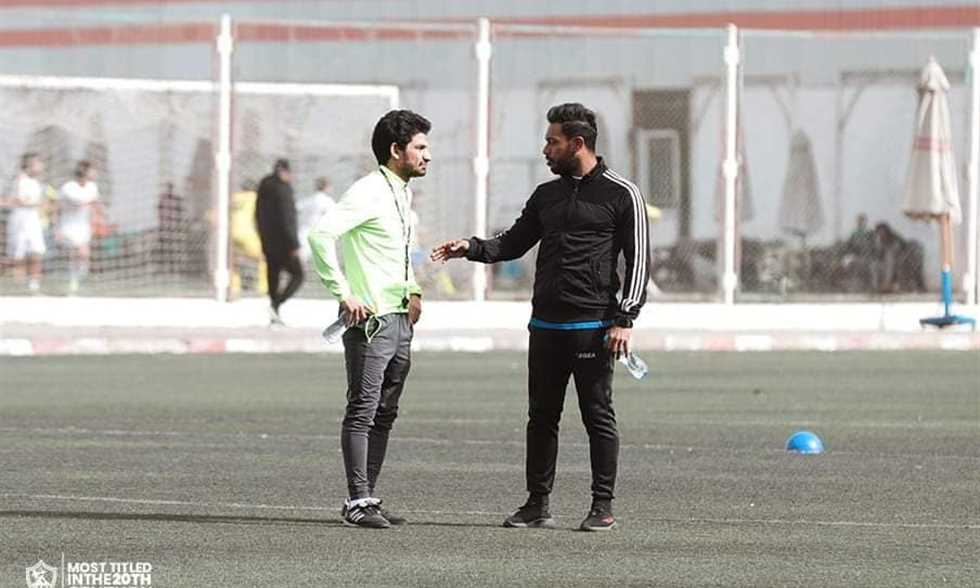 Hussein Yasser's march
Hussein Yasser previously played for Zamalek for two seasons, in 2010 and 2011.
Al-Mohammadi participated with Zamalek in 40 matches, scoring 9 goals and assisting 8.
The 40-year-old went to training and started his career with the youth sector of Zamalek Club.
Coach of the Zamalek youth team, born in 2003. He was appointed coach in Josevaldo Ferreira's apparatus, before joining Osama Nabih's apparatus.