A few hours separate us from the joining of the Pyramids duo Nabil Emad "Donga" and Omar Gaber to Zamalek, as he knows FilGoal.com.
It is expected that the duo deal between the two clubs for a fee ranging from 25 to 30 million pounds.
The duo will sign three-year transfer contracts in the white shirt.
Omar Jaber, 30, will return to Zamalek again after he left in the summer of 2016 towards Basel, the Swiss, after he fought with Al-Abyad 158 games, during which he scored 13 goals, made 15 and crowned 3 Egypt Cup titles.
The right-back moved to Basel and won the league and cup title during a season and a half, during which he played 20 matches.
In January 2018, he became one of the first Los Angeles deals under the leadership of Bob Bradley, and within 6 months Jaber played only 7 games in the American League.
He returned to Egypt in July 2018 from the Pyramids gate, and since then he has played 139 matches, scoring 3 and making 6 in all competitions.
Dunga, a 26-year-old defensive midfielder, joined El Asyouty in 2016 and is one of the few players to stay with the club's change of ownership.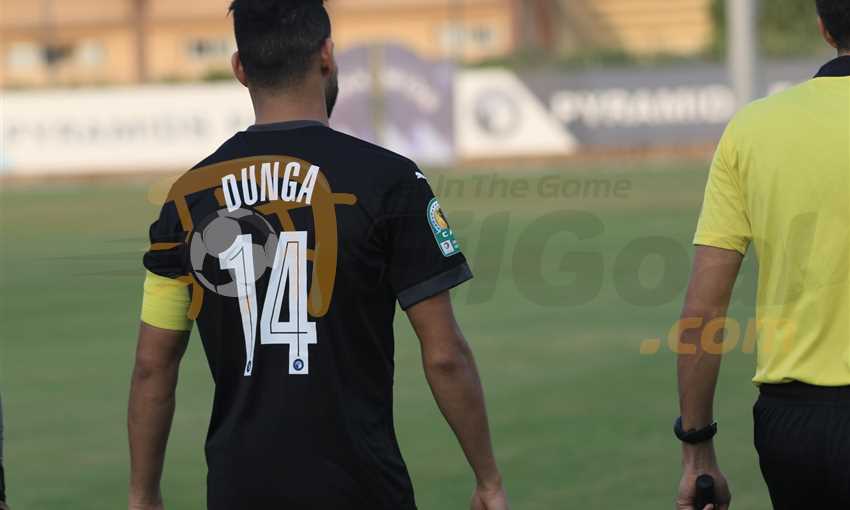 Dunga played 171 matches in the Pyramids shirt, during which he scored 5 goals and made 4 assists in all competitions.
The Egyptian midfielder suffered a cut in the outer knee cartilage yesterday, Wednesday, in the team's training session. (See details)
On Thursday, Dunga left the national team camp for the start of the treatment and rehabilitation phase.
Zamalek included in the current summer transfer market: Zakaria Al-Wardi and Ibrahima Naday, and he restored the services of Mohamed Sobhi after the end of his contract.
Benin Samson Aquinola is close to moving to Zamalek, as revealed FilGoal.com Earlier. (See details)