business
Find out about car sales in 2022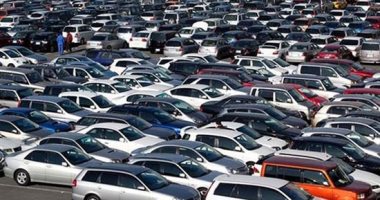 The latest report issued by the "AMIC" Automotive Market Information Council revealed that sales of imported passenger cars decreased by 38.6% during the 10 months of last year 2022.
Car sales in Egypt also recorded a decline of about 23.51%, to reach 159,864 thousand cars during the first 9 months of 2022, compared to 208,993 thousand cars in the corresponding period of 2021.
Nevertheless, the "Chevrolet" brand was able to reap the highest selling position in the Egyptian market, recording about 30,138 thousand cars, compared to 43,189 thousand cars, a decline of 30.2%, accounting for 17.8%.
Nissan brand sales decreased to about 21,686 thousand cars, compared to 22,691 thousand cars, a decrease of 4.4%, accounting for 12.8% of the market share, while Chery Ghabbour sales increased to about 17,037 thousand cars, compared to 12,322 cars, a growth of 27.7%, accounting for 10.1% of market sales.
Suzuki brand sales increased by 13.5% to 19,162 thousand cars, compared to 16,875 thousand cars, to occupy the third position with 11.3% of the total market sales.
Toyota brand sales declined to about 14,189 thousand cars, compared to 20,923 thousand cars, a decline of 32.2%, accounting for 8.4% of car market sales during the period from "January-October 2022", followed by MG 6.2% of market sales amounted to 10,505 thousand cars, compared to 21.41 thousand cars, a decline of 50.9%.
Hyundai brand sales amounted to about 9,508 cars, Kia about 77,276 cars, Fiat about 5993 cars, Peugeot about 3857 cars, Renault about 3634 cars, and BYD About 4,445 cars, while sales of other cars amounted to about 20,998 thousand cars.
Other models recorded the sale of about 19,734 thousand cars on the list of the best-selling brands in the car market, but in only 9 months 2022, with a market share of about 12.3%.
The report issued by the Automotive Market Information Council (AMIC) showed a decline in passenger car sales to 117,047 thousand cars, down 24% from the corresponding period of the past, which recorded about 153,867 thousand cars.
Meanwhile, truck sales of all categories decreased by about 21%, to record 29,604 thousand trucks, compared to 37,530 thousand units.
Sales of the "buses" sector decreased by about 24.9%, to record 13,213 cars, compared to 17,596 cars.