business
Gold factories offer one "gram" ring to stimulate sales of gold jewelry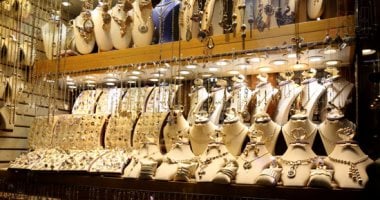 Sameh Abdel Hakim, a member of the Gold Division, revealed that the factories producing gold artifacts in Egypt have started producing "rings" weighing one gram, whether of 18 karat or 21 karat, in order to move sales of gold artifacts during the current period, after a remarkable lull in sales of gold artifacts in favor of Bullion and gold pounds.
He added, in exclusive statements, that the gold market is witnessing a growing demand for bullion of different weights, as well as gold currencies, whether the gold pound or half a pound and a quarter of a pound, indicating that prices have witnessed a decrease of about 70 pounds in the past days, so that a gram of 21 carat gold fell from 1850 to 1850. 1780 pounds per gram now.
Sameh Abdel Hakim explained that gold inside Egypt fell to 1760, then returned to rise, to trade 21 carat gold at a broader level at 1780 pounds per gram, an increase of 20 pounds, despite the stability of the exchange rate of the pound against the dollar due to the bank holiday, which is one of the strong influences on gold prices. in side Egypt.
He explained that the exchange rate of the dollar against the pound traded around a level near 29.70 pounds for two or three days, which was an indication of the stability of the exchange market situation, and then there was a decline in the price of gold, to drop from its historical peak above 1850 pounds per gram.
A member of the Gold Division pointed out that the global rise in gold prices to levels of $1925 has greatly supported gold prices in Egypt during the past few days.