business
Gold prices today are down 40 pounds, and 21 karat records 1750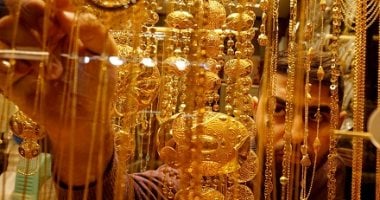 Gold prices are witnessing evening trading today, Monday, at the start of the week's trading, a limited decline of about 40 pounds, to record a gram of 21 karat gold, which is the best-selling in Egypt today, 1750 pounds, while the global price of gold continues to rise to levels of 1871 dollars.
Gold prices today:
18 karat, a record of 1,500 pounds.
21 caliber, record 1750 pounds.
And 24 karat recorded 2000 pounds.
And the gold pound is 14,000 pounds.
Gold prices in Egypt during a week
Gold prices in the Egyptian market witnessed during the first week of January 2023 an increase of 7.5% from levels of 1675 pounds for 21 karat on January 1, 2023 to levels of 1800 pounds in transactions until yesterday, Sunday. The gold market recorded a significant increase in demand for bullion and gold pounds over the course of transactions. This week, specifically after offering certificates with a return of 25% in the National Bank and Banque Misr, which pushed prices to rise remarkably, especially in trading on Wednesday and Thursday.
The gold jewelry market witnessed a slight movement in sales in conjunction with the holidays and New Year's celebrations, for products with light weights, after the factories expanded in producing gold jewelry with lower weights to meet the market demand, especially with the clear rise in the price of the precious metal.