technology
How did Microsoft seek to change its strategy for mobile phones? Report answers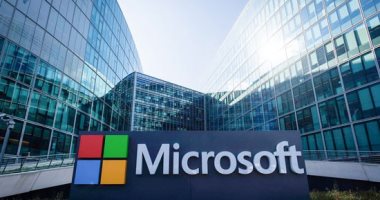 Microsoft is shifting its mobile strategy, according to Windows Central sources claiming that Microsoft has canceled the dual-screen Surface Duo 3 that was due to launch late this year, and will instead focus on a foldable phone that's "real." Its name is unknown, but it will have a 180-degree hinge with an outer cover that looks similar to the Vivo X Fold's display, according to an engadget report.
According to sources, the canceled Surface Duo 3 has been "done," and was supposed to remedy some of its predecessor's shortcomings with narrower edge-to-edge screens and wireless charging.
And Microsoft is not said to have settled on a release window for the foldable, which indicates that the product is unlikely to arrive in 2023.
The alleged insiders also say Microsoft is planning to expand its Android phone offerings, and appears to be "exploring" other form factors, including more traditional smartphone prototypes. A software initiative, "Perfect Together," will also provide tighter integration between Surface and Windows phones, Like iPhone links closely to your Mac.
The Surface Duo series has struggled in the market between its high prices (up to $1,500), unreliable software, and performance that often trails behind the latest Android flagships, and while the dual-screen design offered some smart multitasking features, it was a hard sell when it was Competitors like Samsung's Galaxy Z Fold line are generally more robust and reliable.
The Surface foldable phone would put Microsoft in more direct competition with brands like Samsung and Vivo, and there's no guarantee they'll stand out in a growing field. If the pivot rumors are true, they also indicate that Microsoft is still committed to Android devices — it's not giving up. Just because its first forays failed to gain traction.