technology
How do you do it?.. 5 ways to fix the problem of stopping the Internet service on the mobile phone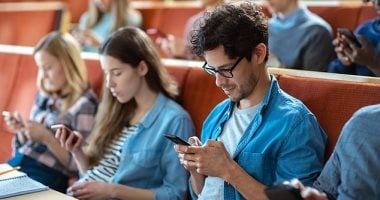 If you often find yourself struggling with mobile data issues, we may have something you can use the next time you find yourself in a difficult situation.
Since there is no magic trick to turn your mobile data on for sure, here are some tips you can try:
1. Turn on the airplane mode or restart your phone, as some people used to resort to removing the phone batteries and restarting them again in the event of any problem in the network, and this trick at that time led to fixing the mobile phone connection, disconnecting the phone, and so on.
While the phone's battery can no longer be taken out, what you can do is turn Airplane mode on for a few minutes and then turn it off again.
In most cases, toggling Airplane mode works as a quick trick to fix mobile data networks.
However, if the Airplane mode trick doesn't work for you, try turning off your phone and turning it back on after a few minutes.
2. Reinsert your SIM card
If you are using a physical SIM card, removing it from your device and inserting it again may work best and immediately solve your problem.
3. Enable network switching
If you are using two SIM cards, it is best to enable the option on your phone to choose from the best available network, here is how to do it:
for iPhone users
Go to Settings then Mobile Data.
Click Mobile Data.
Tap on the "Allow Mobile Data Switch" option.
for Android users
Go to settings and choose mobile network.
Click Manage SIM.
Enable the option to toggle data connection during calls.
4. Check your mobile network limit
Sometimes, when you consume a lot of your mobile data, the daily limit is exhausted and this causes the mobile data to not work.
Almost all service providers send a text alert when your mobile data limit for the day is approaching or expiring.
Keep an eye out for these messages and choose the plan that best suits your needs.
5. Make sure your phone is up to date
People tend to skip software updates, considering them unnecessary.
While there isn't much in store for every software update, all updates are essential.
If your phone's mobile data isn't working and you haven't updated your phone for a long time, there's a good chance that you missed an important update that boosts connectivity.
Refresh your phone from the settings menu and hope for the best.
If none of these tricks work, it's always a good idea to contact your service provider and tell them about the issues you're running into.
If something is wrong with your account or the SIM card you're using, they'll help you fix the problem.