technology
How does the first robot lawyer work and what cases does he plead in court?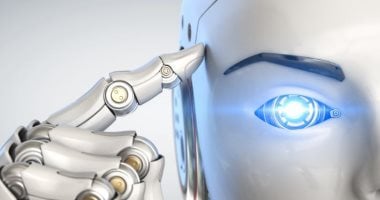 Recent advances in artificial intelligence have allowed bots to translate text, create artwork and even write articles, and now they're ready to defend you in court. DoNotPay, a company that plans to launch the world's first robot lawyer, will hear two cases of speeding offenses in court next month.
According to the "usatoday" website, the robot lawyer will be used by AI instructing the defendants on how to respond to the appointed judges. According to the technology's creators, the law is similar to code and language combined, so it is the ideal use case for artificial intelligence.
How does DoNotPay Automated Attorney work?
DoNotPay's plan is to have defendants wear a Bluetooth-enabled earphone in the courtroom, likely an AirPod or hearing device, with AI instructions on what to say into the defendants' ears.
One of the defendants will argue their case in person, the other on Zoom, and DoNotPay is also considering taking on a third eviction case.
This will be the first time AI has been used in court, and the DoNotPay bot keeps the exact dates and locations of hearings.
The first robotic lawyer experience
There are risks to being the first to rely on AI in court, but DoNotPay has agreed to cover any fines and the defendants will be compensated for participating in the trial.
And while AI trial cases are set to begin in February, there may be more to come, and DoNotPay will then pay anyone with an upcoming US Supreme Court case $1 million to wear AirPods and allow a robot lawyer to argue the case.