"The Seventh Day" presents to its readers the ways and steps to progress and obtain a housing unit in the third phase of the project housing for all EgyptiansFor low and middle income earners, through the following points:

1- Go to the nearest post office on the 25th of September to purchase the terms sheet.
2- Enter the social housing fund website to register data on the site and create an account in your name.
3- Complete the required documents, which are stipulated in the conditions booklet, which are:
A- A copy of the card for the husband and wife in the case of the applicant as a family.
B – the receipt of light.
c- Income certificate for the husband and wife in case the applicant is a family.
d- Brent of insurances, if any.
C – A mechanized marriage certificate.
H- Copies of the children's birth certificates.

4- Log in to the fund's website on the specified date to upload the required documents.

5- Pay the amount of the seriousness of the reservation at the nearest post office to you.
6- The proposal comes within the third phase of a housing project for all Egyptians.

7- The units will be offered under the real estate financing initiative with a return of 3%.
8- The Social Housing Fund has set on Sunday, September 25, 2022, and until Saturday, October 1, 2022, for citizens with special needs only to purchase the conditions booklet, submit papers and pay the reservation deposit.
9- From Sunday, October 2, 2022, until Thursday, October 27, 2022, for all citizens, including people with special needs.
10- A down payment starts from 10% for low-income units.
11- A 15% down payment is made for middle-income units.
12- The selling prices of the units presented within the new advertisement range between 194 and 310 thousand pounds.
13The value of the seriousness of the reservation is between 15 and 22 thousand pounds.

14- For low-income people, the maximum monthly income for a single person is 6 thousand pounds, and for married people 8 thousand pounds.
15- For middle-income people, the maximum monthly income for a single person is 13,000 pounds per month for a single individual, and 18,000 pounds per month for a family.
16- The selling price of the unit was raised to 1.7 million pounds instead of 1.4 million pounds for fully-finished units with an area of ​​up to 150 square meters, for the middle-income category.
17- The maximum limit for the category entitled to cash support for low-income people has been increased, ranging from 5,000 pounds as a minimum, up to 4,500 pounds net per month, and up to 60,000 pounds for income categories below 3,000 net pounds per month, provided that it is sufficient to provide return rate support and non-refundable subsidies. Direct for people with a monthly income of more than 4,500 pounds per month.

housing for all Egyptians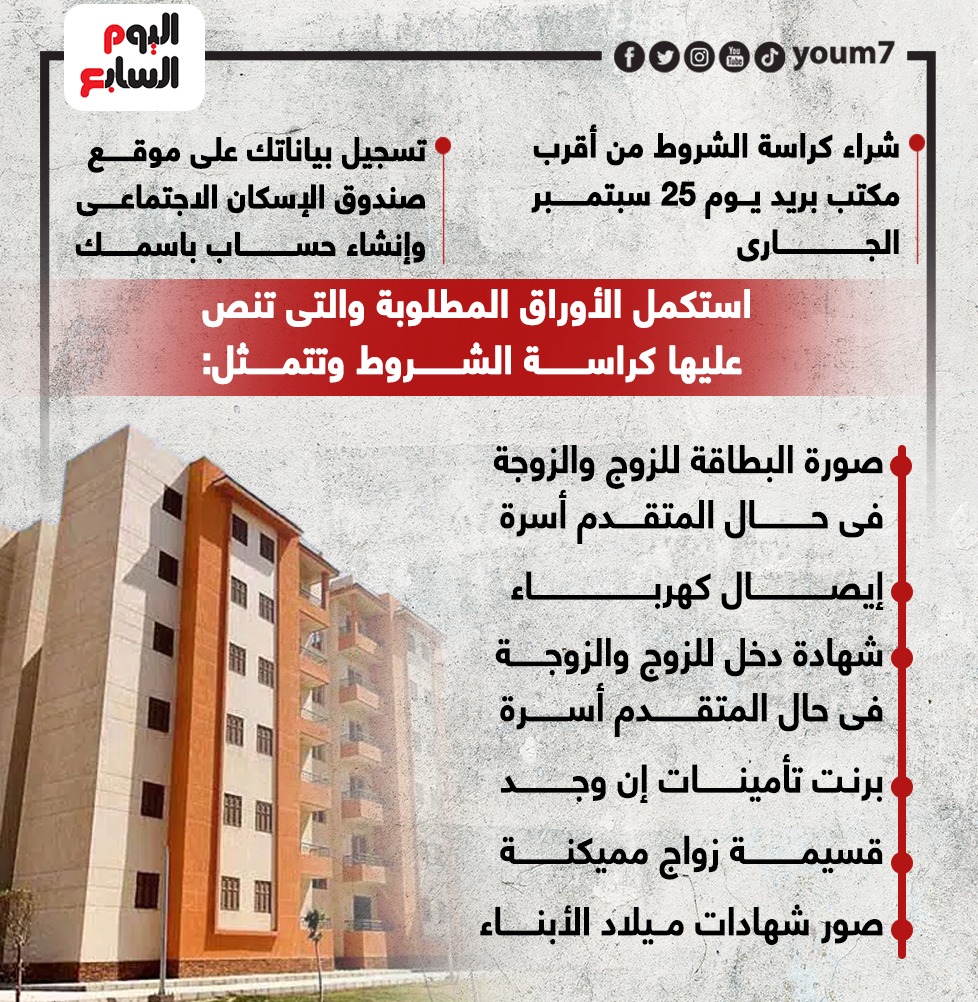 Housing for all Egyptians 1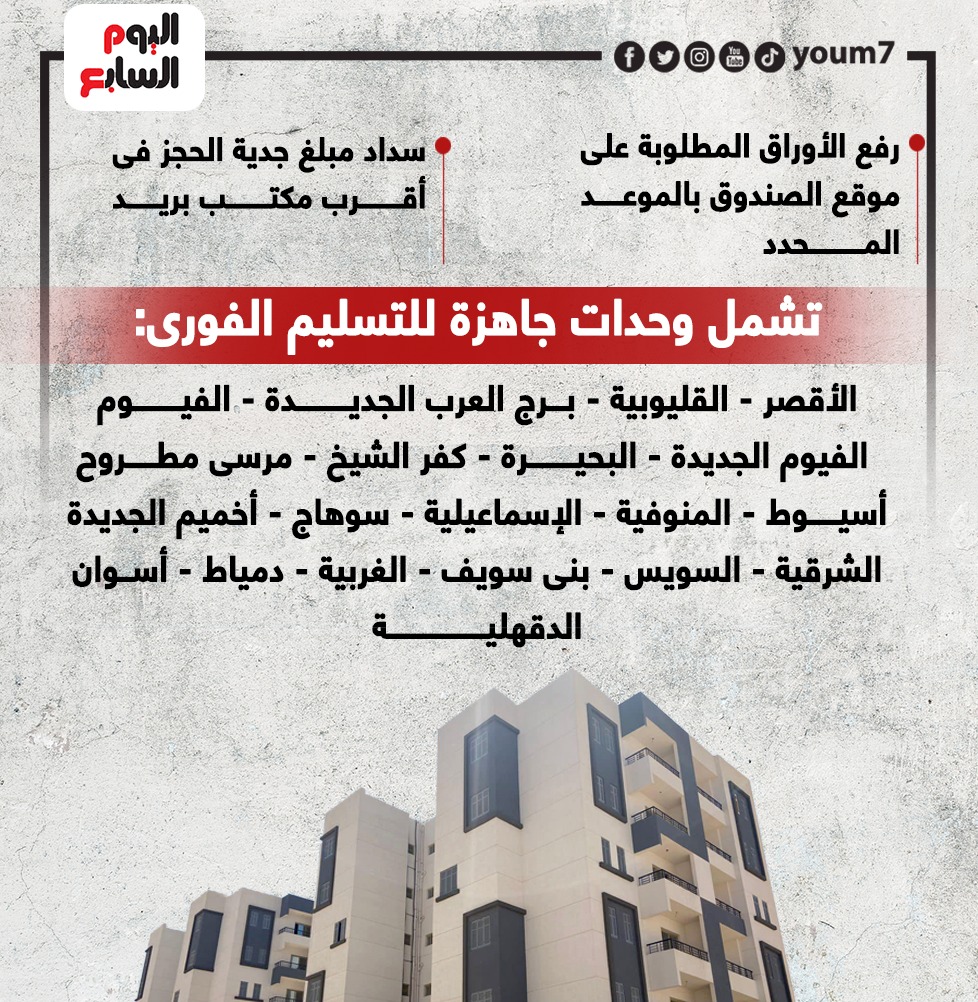 Housing for all Egyptians 3