technology
How to increase the life of the iPhone battery? .. Here's everything you need to know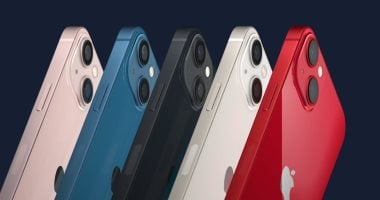 There are many very easy ways to extend the battery life of your iPhone, rather than quickly exiting annoying pop-ups online, many make a mistake against saving battery.
When your Apple iPhone is about to drop below 20% and has 10% charge, an automatic pop-up will appear on your screen asking if you want the device to enter Low Power Mode.
In Low Power Mode your iPhone will put certain behind-the-scenes tasks like updating apps, on the back burner in an effort to conserve power.
However, if you accidentally hit the "Cancel" button out of habit – fear not.
You can turn on low power mode manually, regardless of your device's charge level.
It's especially useful when you know your phone's battery should last you all day without reaching for a power point or portable charger.
You can turn on Low Power Mode before the phone drops below 75%.
Just head to Settings, then Battery, then Low Power Mode.
The battery icon will turn amber when the power saving feature has been successfully turned on.
Replace your iPhone battery
If your iPhone battery is constantly causing low power pain, you can replace it.
But be quick, because Apple is raising the cost of replacing batteries in older iPhone models starting March 1.
A deceptive $20/£20 price hike will hit millions of customers in the UK and US.
The move would see the cost of iPhone 13, iPhone 12, iPhone 11 and iPhone X battery boosting go from $69 (£58) to $89 (£75) in a matter of weeks.
Those with models from the iPhone 14 lineup won't be affected, as Apple is already charging its most recent customers $99 (£83) to replace batteries on its latest products.
It is usually recommended that users replace their batteries when the maximum capacity of the battery reaches 80%.
You can check your battery health at any time by going to Settings > Battery > Battery Health.