sport
Imam Ashour celebrates his "engagement" at a family party. Pictures
Today, Friday, Imam Ashour, the midfielder of the first football team at Zamalek Club, celebrates his engagement, in a family party, which was limited to the presence of relatives and friends close to the player and his fiancee.
The pioneers of social networking shared video clips of Imam Ashour's engagement party, among family, relatives and friends, and Zamalek players such as Imam Ashour, Amr El-Sisi and Abdullah Jumaa attended the ceremony.
The team is preparing Zamalek To face its Alexandrian counterpart, Al-Ittihad, scheduled for 7 pm next Wednesday at Alexandria Stadium, in the thirteenth round of the Premier League competition.
The club's coaching staff was closed Zamalek Led by the Portuguese Ferreira, the page of the interior match that was held Thursday evening at Cairo International Stadium, as part of the twelfth round of the Egyptian League competition, which ended in a positive draw with a goal for each team.
Zamalek won the title in the last two seasons, to continue its control over the image of local titles in the past few seasons, while Pyramids ranked second in the 2021-22 season, beating Al-Ahly third.
Zamalek not only dominated the league title, but also managed to dominate the competition's scoring lead in the 2021-22 season, after Ahmed El-Sayed "Zizou" won the title of top scorer in the Egyptian League with 19 goals, four goals ahead of former Smouha striker Marwan Hamdy, who moved In the new season to the Egyptian club.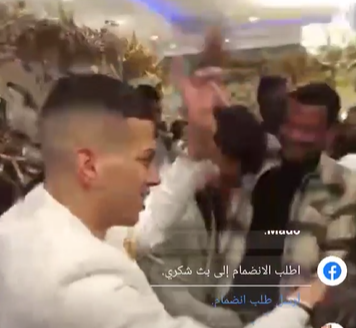 Imam Ashour at his engagement party
Roqa dances with the flag of Zamalek