technology
In 6 steps, learn about the screen sharing function from Apple for FaceTime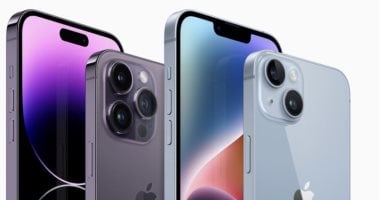 If you want to show someone what you're talking about rather than trying to describe them, Apple's screen sharing functionality for FaceTime can help. This capability is part of SharePlay, a protocol that lets Apple users do more than just talk to each other on video calls. According to a report by engadget.
SharePlay and screen sharing only work between Apple mobile devices running iOS 15 and Macs running macOS Monterey. While the iOS 15 and Monterey versions added the ability to FaceTime with Android users via a browser, screen sharing is still not available outside of Apple-to-Apple connections.
How to share your screen with your iPhone or iPad
• After the FaceTime call begins, tap the screen to bring up the control bar and tap the share icon, which looks like a rectangle with a person in front of it.
• Tap Share my screen, a three-second countdown will start, then a black window with your initials will appear on the other person's screen. This is where the content you share will appear once you select the app. (If you're using an iPhone, the camera turns off while you're sharing your screen. If you're using an iPad, the camera stays on.)
• Swipe up to reveal your home screen.
• Choose the application or document you want to share, if you want to share a webpage, open your browser, at this point your screen will be shown to the other person.
• By default, your content will be a smaller inner window on the screens of other callers, which they can tap to enlarge.
• You'll see the other person in an inner window, which you can move around, or even slide off the screen to get them out of your way. Keep in mind that if you click on their window, screen sharing will pause.
As you move through apps, photos, or web pages, people who are connected to you will see exactly what's on your screen.