technology
Intel unveils the world's fastest mobile processor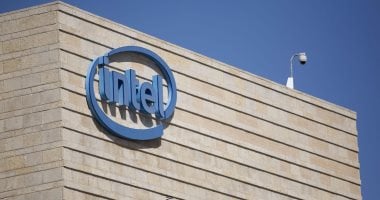 On the sidelines of the Consumer Electronics Show, Intel revealed the world's fastest mobile unit processor by launching the thirteenth generation "Core" processors, which provide unprecedented experiences for mobile platforms, and the company introduced 32 processors of this innovative category equipped with a variety of features and capabilities for all Laptop chipset.
Features of the new processor include a frequency of up to 5.6GHz, which is the fastest processing speed in the notebook market, providing up to 11% faster performance in single-threading and 49% in multitasking compared to the previous generation. The processor is equipped with up to 24 cores (8 high-performance cores and 16 high-efficiency cores), 32 processing threads, and an upgrade to intelligent workload scheduling technology.
There is full support for up to 128GB of DDR5 (up to 5600MHz) and DDR4 (up to 3200MHz) memory, with wireless networking technology that provides up to six times faster Internet connection speeds and the advantage of no Wi-Fi channels crosstalk. Connectivity via the latest Bluetooth technology to support twice the speed of connection and multiple devices with energy efficiency, in addition to support for the Thunderbolt 4 port, which provides speeds of up to 40 GB per second, and the ability to connect the computer to many accessories and screens in 4K resolution, and this provides an integrated graphics experience thanks to the version Enhanced by drivers and Intel's discrete graphics expertise.
Certain designs using 13th Gen Intel Core processors will be equipped with the Intel Movidius Visual Processing Unit for the first time ever.
This technology is the result of close cooperation between Intel and Microsoft in terms of engineering to develop the Windows Studio Effects feature, as it provides the ability to offload complex artificial intelligence tasks to the visual processing unit to free up the CPU and the graphics processing unit, so that they can perform other tasks and tasks. albayan newspaper.
Mobile processors from the H, P and U series provide a higher level of performance for the next generation of thin and light laptops, foldable devices, convertible tablets into laptops and other distinctive designs, and more than 300 distinctive designs are expected to be launched this year from the brands Acer, Asus, Dell, HP, Lenovo, MSI, Razer, Republic of Gamers, Samsung, and more.
The 13th Gen Intel Core processors also bring innovative features to edge computing services for the Internet of Things, including the ability to operate at a higher temperature, and to enhance the performance of CPUs by optimizing graphics processing capabilities and artificial intelligence. The new processors are the ideal choice in the sectors of retail, education, healthcare, aerospace, industry and smart cities, as they provide an improved ability to organize business thanks to having a greater number of cores and processing lines, allowing applications to run on a single device.