Entertainment
It has been shown in 50 festivals and won 20 awards
A new and different step, rather it is more like a move that has its own details for him, which is to be a member of the jury of the "International Critics Week" competition at the Cairo International Film Festival, which is the only one in the entire Middle East that holds that global quality that puts it in the ranks of festivals. International festivals, such as Cannes, Berlin and Venice. Although it is not the first time for him as a jury member, as he participated in many of them before, but this time it will have a special and different taste, which was confirmed by the artist Karim Kassem in his interview with "Al Arabiya.net", especially as it will be a different move for him. In his artistic career, and in his ability to absorb different cinematic details with perspectives on a larger and deeper scale than his participation in his film "The Hole" last year in the festival's short film competition.
*Tell us about receiving the idea of ​​your participation as a jury member at the Cairo Festival this year?
** It was a strong surprise for me and I was happy that they chose me. It is a great honor for any young artist to be participating in a festival of this size with one of his films, such as what happened to me last year when I participated in the movie "The Hole" in the short film competition, which is my first production experience. . The film received positive reviews on a critical and audience level, as it was a beautiful dream even if I did not receive any award. The idea of ​​participating in itself is a great honor, but this year it is completely different by participating as a jury member in the "Critics Week Competition." When I received a call from the festival management, I was overjoyed and proud.
Is the idea of ​​participating as a jury member different from being an actor?
** Certainly it is different, as my work as a jury member makes me benefit from the experiences I gain by watching different films from many countries with their multiple cultures, in addition to the sessions that include the jury whose discussions are useful in opening new horizons in thinking and viewing works differently, Thus, I benefit from all these experiences in my work as an actor.
*I participated in the international movie "Sawah", which participated in many festivals, so we talked about it
** The film has participated in more than 50 festivals around the world, and has won more than 20 awards so far, since the beginning of its presentation last May, and it has been shown in 50 countries in the Middle East, Central and Eastern Europe, Luxembourg, Belgium, the Netherlands, Germany, Austria and Switzerland on NETFLIX, in 6 languages different in the movie. I was pleased with that experience with director Adolphe El-Assal and Canadian writer Dennis Foon, and I co-starred with a large number of stars from around the world.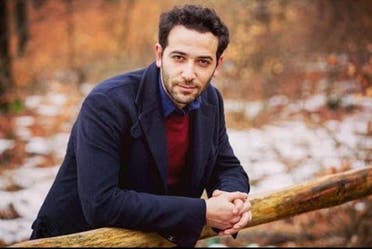 Karim Qassem
*Tell us about this movie and what made you excited about it?
** I was excited about the film because of his story, and also working with Adolf, as he is an Egyptian director who lived abroad in many countries, which made him gain many diverse experiences that made his films have a special taste. Which he presented to me through the movie "Sawah", in which I present the character "Samir" who loves music and seeks to reach his art to the masses, so he travels to participate in an international competition for DJs, but loses his possessions and his passport on the way and is detained as a refugee in Luxembourg, then exposed To many adventures.
*You were recently shown the movie "Your Luck Today"… What is the character that you embody through it?
**During the film, I present the character of "Omar", a journalist who works for Digital Magazine and is interested in the nightlife. Between day and night, Omar's luck changes, and he will live an unexpected adventure. The events of the film take place in one night, where many dangers and adventures are taken by him in order to save himself and his friends, and in fact, I liked the character very much because it is interesting. The pace of the film is fast, with light comedy that made it different. I was pleased with the reactions I have received so far, as the film is full of excitement and distinctive characters.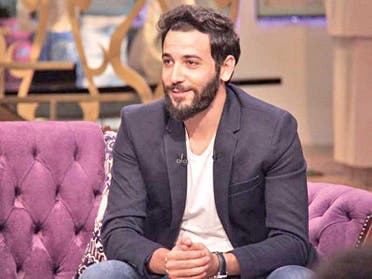 Karim Qassem
* What is the similarity between you and "Omar"?
** There were many things in common between us, as he works in an online magazine and specializes in covering night parties in Cairo. He is single, lives in Maadi and loves cooking, until he meets "Laila" presented by Hoda Al-Mufti, where she played a very wonderful role, and presents a personal The strong girl and the leader in the time of grandfather, and this is what attracted the hero to her, and any man loves a brave girl, of course. And there are surprises in the film and I do not want to burn the events, but we discover that "Omar" is not as innocent and easy as the audience imagines.
How did you get this movie? Is it different from the comedies we see on the cinema screen?
** The movie is a comedy as a classification, but there is no ease in its presentation, and it is not just an ife, but all the laughter is wonderfully drawn and developed, which will be felt by everyone who watches the movie in theaters. In fact, when the script of the film was presented to me, I was looking for a different movie a while ago, and all the films that were shown to me were very dark, and I was wondering where are the light films that address young people? Until the producer sent me the paper for the movie "Your Luck Today" and the first copy of the work was a bit dark. But the basis of the work is good, and I told him I want a light work for young people "light", and I miss this in the cinema to have a full cinematic meal in it. And we sat together from 2021 until November 2022 and we kept developing the scenario, and indeed what we wanted happened. Mohamed Mawla and Taha El-Desouky (Laurel and Hardy the two Egyptians) brought the film to another area and a new, developed laugh.
* The film was co-starred by many young men, isn't it?
** The young people in the movie are very experienced, and they brought the comedy out of the world of characters. The movie, as I confirmed, has no diarrhea, and not just effeminate, but all laughter is wonderfully drawn and developed. And we have to salute all the people that worked on the film, and I had the good fortune to have worked with these artists. The pace of the film was fast, I was just a cog of cogs at work, and in the other we present a collective artwork and we are all heroes in the film, and I feel that my luck in life is good.
* What's new with you?
** I produced a short film called "Madonna" starring Abdelaziz Makhyoun, and I am happy and excited about this experience.