technology
January 7… Discussing the decision to ban Donald Trump on Facebook and Instagram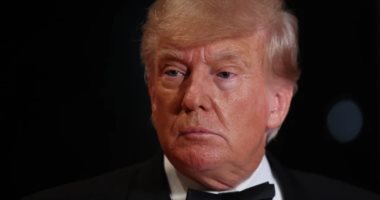 Facebook owner Meta is preparing to announce whether he will allow former US President Donald Trump to return to Facebook and Instagram, and the decision is expected to be announced later this month, according to the Financial Times, citing a person familiar with the matter.
The social media giant had previously said that it would decide by January 7 whether to allow the former president to return to its platforms, according to Metro.
Meta has set up a working group to focus on the matter, according to people familiar with its operations, the report said, adding that the group includes staff from the public policy and communications teams, as well as from the content policy team.
This development comes after it was cancelled Elon Muskthe new owner of the site Twitterpermanently banning Trump in November last year on the social media platform after surveying users.
"I don't see any reason for that," the former president said via video when asked if he planned to return to Twitter via a committee at the Republican Jewish Coalition's annual leadership meeting.
Trump has launched attacks on the integrity of voting in the United States since his defeat in the 2020 elections, and launched a bid in November to regain the presidency in 2024, with the aim of pre-empting his potential Republican rivals.
Trump has been suspended Facebook In 2021, for at least two years after "praising the persons involved in" the deadly January 6 riots.
"Given the gravity of the circumstances that led to Mr. Trump's suspension, we believe his actions constitute a flagrant violation of our rules deserving of the maximum penalty available under the new enforcement protocols," Nick Clegg, Vice President of Global Affairs at Facebook, wrote in a 2021 blog.