technology
Know what the Earth's temperatures have reached and recent climate fluctuations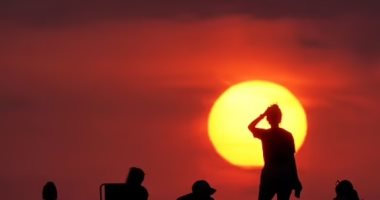 The year 2022 broke temperature records, according to alarming findings from the European Union's climate change monitor. Data from the Copernicus Climate Change Service (C3S) revealed that last year was the fifth warmest year globally, with an average of 2.16 degrees Fahrenheit. (1.2 °C) warmer than the pre-industrial average (1850-1900).
According to the British newspaper "Daily Mail", at the same time, the summer of 2022 was the hottest summer in Europe at all, as it was characterized by intense and prolonged heat waves, especially in the north and west of the continent, and the year 2022 was also the eighth year in a row of degrees Celsius. The global temperature is more than 1.8°F (1°C) above the pre-industrial level. Furthermore, the past eight years have been the warmest globally.
"2022 was another year of extreme weather across Europe and the world," said Samantha Burgess, deputy director of C3S.
The latest 2022 climate profiles from the C3S provide clear evidence that avoiding the worst consequences will require society to urgently reduce carbon emissions and quickly adapt to a changing climate.
Last year, the world experienced the fifth warmest year on record, C3S experts noted, "by a very small margin," adding that other datasets could rank it differently.
CS3 used its proprietary ERA5 reanalysis method, which provides hourly data on measures of atmospheric, land and sea temperature.
CS3 reflected on extreme weather events around the world, including record-breaking rainfall and floods in Pakistan, droughts in China and unusually low Antarctic sea ice.
Greenhouse gases continued to rise in 2022, according to data from the Copernicus Atmosphere Monitoring Service (CAMS), which is also part of the Copernicus Program and tracks the composition of the atmosphere, as carbon dioxide (CO2) concentrations rose by about 2.1 parts per million (ppm). ), while concentrations of methane (CH4), a more potent greenhouse gas, rose by about 12 parts per billion (ppm).
This resulted in an annual average for 2022 of approximately 417 ppm for carbon dioxide and 1,894 ppm for methane, the highest levels, and the concentration changes are the result of human and natural factors.