technology
Learn about hidden features in "WhatsApp" that improve the use of the application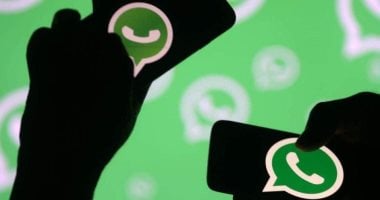 "WhatsApp" is one of the most popular messaging applications in the world, with more than two billion users worldwide, and the application was launched in 2009, and it was bought by the "Meta" company that owns "Facebook" after five years, and it worked to update "WhatsApp" constantly. And provide features that make the user experience more enjoyable.
Ultra stealth mode
There are a number of little tricks that can be used to avoid letting the message sender know that you have seen their message.
One such simple method is to press and hold on the message when it pops up on the locked iPhone screen.
This pulls up a preview of the full text so you can read it without having to open the message in the app.
Restore your conversations
Users may want to recover their chats in case they were deleted by mistake and possibly lost forever.
WhatsApp has a feature that can send conversations directly to an email address.
This can be done by opening the chat you want to save, then clicking Options > More, then 'Chat via Email'.
Up to 40,000 messages can be sent at any one time, with or without media files.
Submit your location
You can let a friend know exactly where you are and let them track your phone's location through the app.
This can be useful, for example, if you are late for an appointment or meeting.
Users can choose between three tracking time periods: 15 minutes, one hour, or eight hours.
To do this depends on the system you are using.
On iOS: Tap a chat, tap the + button at the bottom left, tap Location followed by Share Live Location, and select the duration.
And on Android: Click the chat, then the paperclip image on the right, then click "Location" followed by "Share live location", and select the duration.
Sending a photo or video will disappear
It is possible to send a photo or video that will disappear after viewing it once, in a similar way to how Snapchat works.
This can be useful if you want to send sensitive or private information, although be aware that the recipient can still take a screenshot.
To turn this feature on in iOS: Open the conversation, tap the + icon, select the photo or video, tap the "1" to the right of the blue send arrow, then send.
On Android: Open the conversation, tap the paperclip icon, select a photo or video, tap the "1" next to the blue send arrow, and send.
Hands-free recording of voice messages
While most people know that you can send voice messages through the app to your contacts, many may not know that a message can be recorded hands-free.
To do this, press and hold the microphone icon and then swipe up to reveal the 'lock', allowing you to record without holding your hand down on the microphone.
Once the message is complete, just hit send.
Pin key friends and group chats
For those who often leave messages unanswered or take a long time to respond, WhatsApp has a feature that could be very useful.
Users can pin certain conversations to the top of the app, which means they'll be the first to see new and unread messages. To activate the feature:
On iOS: Swipe left to right, tap Pin Chat
On Android: Long press a chat, and tap the pin at the top of the screen
Require Face ID or Touch ID to open the app
Unfortunately, this feature is currently only available to iOS users but it adds another level of security for anyone who wants to keep their messages away from prying eyes.
Once the feature is turned on, Face ID or Touch ID will be required to access messages even on an already unlocked phone.