business
Learn about the latest decision of the Ministry of Finance to raise the efficiency of public spending in the country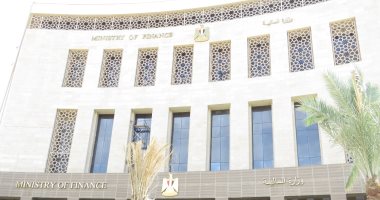 The Ministry of Finance issued Circular No. 4 of 2023 regarding refunding amounts accidentally added to the accounting units, as part of the ministry's continuous efforts towards tightening control and oversight with the aim of raising the efficiency of public spending and achieving discipline and financial compliance, and the Ministry of Finance stressed the units. Accounting in the administrative authorities, taking into account the following:
1- In the event that any amount is added by mistake to these entities, the central accounting unit is addressed by writing, signed by a second and first signature, and stamped with the logo stamp, authorizing the central accounting unit to deduct at the expense of the sub-accounting unit the value of the amounts that were added to it by mistake, and not to respond to any correspondence requesting a refund of those Amounts to any accounts other than that, in order to avoid exposure to accountability, provided that an entry is made in the sub-accounting unit, credit or debit, on the part of the central accounting unit, until the amendment is received from the central accounting unit.
2- In the event of mistaken deduction on sub-accounting units, the central accounting unit shall be addressed by a letter signed by a second and first signature and stamped with the logo stamp stating that the deduction is not valid so that the central accounting unit takes over the implementation of its affairs.
The Ministry of Finance called on the financial officials of the authorities, auditors, and data entry of the electronic payment and collection system (GPS) in all departments of the state's administrative apparatus, local administration units, public service agencies, economic agencies, independent agencies and other various government agencies, to observe the commitment to implement what came with accuracy.
Dr. Mostafa Madbouly, Prime Minister, previously issued a decision that includes a number of general controls and rules for rationalizing spending, in order to achieve the goals, and deal with the repercussions of the current global crises, provided that these rules, stipulated in the decision, do not affect the performance of the parties addressed by its provisions. For the services it performs and the role assigned to it.